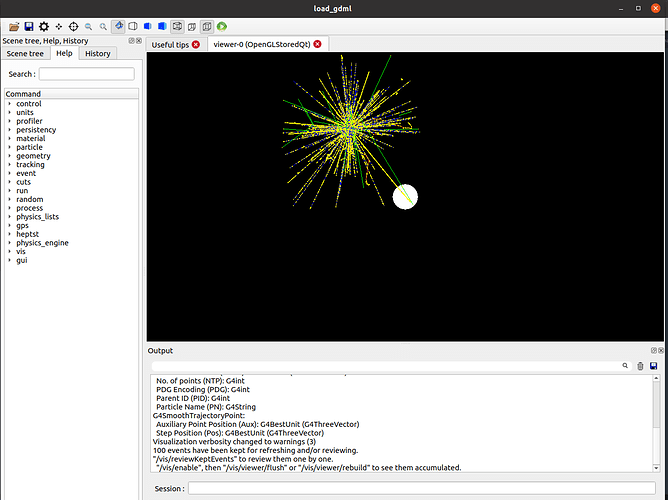 and the coordinates of sphere is unit="mm" x="-1463.79" y="-2260.138" z="-1500.0
and coordinates of world is = aunit="radian" lunit="mm" name="world" x="8000" y="8000" z="8000"/>
and # Setting position
/gps/pos/centre -100. -100. -100. mm
/gps/pos/radius 3.0 m
so my question is how can i put this GPS in the centre of this sphere ?
Thanks in advance!