Hi there,
I tried to run multi-threading on the example - chem2
But I found whatever threads number I set, it always ran on one core.
I can't figure out why.
I used Geant4.10.03.

The ways I tried to set threads was
export G4FORCENUMBEROFTHREADS=10
or
./chem2 -mt 10

The printed messages were:
---
Geant4 version Name: geant4-10-03-patch-03 [MT] (20-October-2017)
<< in Multi-threaded mode >>
Copyright : Geant4 Collaboration
Reference : NIM A 506 (2003), 250-303
WWW : http://cern.ch/geant4
---
### Number of threads is forced to 10 by Environment variable G4FORCENUMBEROFTHREADS.
===== Chem2 is started with 10 threads =====
-------- WWWW ------- G4Exception-START -------- WWWW -------
*** G4Exception : Run0113
When running, only one chem2 process was shown by the top command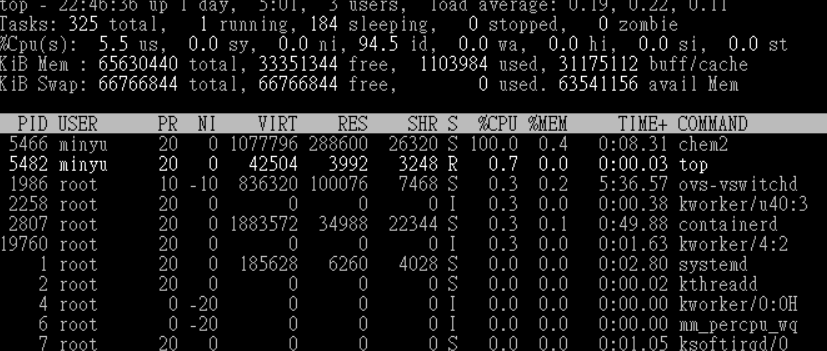 Thanks for the helping.