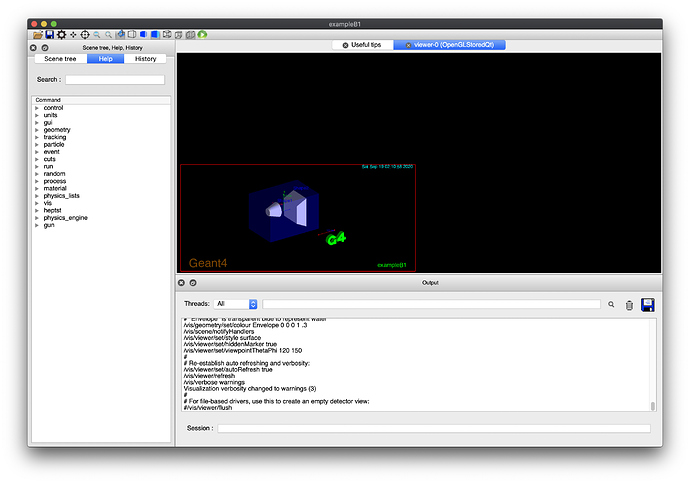 Greetings! Recently I success to install Geant4 on my MacBook.
However, on the example B1 visualization, I found the problem of 1/4 size of the full screen. I did not manipulate any setup for install. But this is my first time to experience on the Mac. Previously, Windows, CentOS, and Ubuntu did not show this one.
Could you give some advice to me to solve this problem?
Thank you!