Thank you in advance for your attention to this matter.I'm trying to simulate  energe spectrum of X-ray generation comprise a particle gun.Maybe i make some mistakes when i use B1 example. I'm not good at geant4 and english. Thanks again.

There's my model.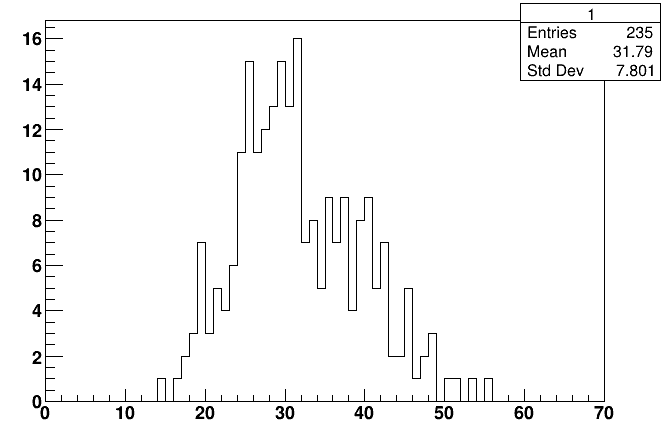 There's my result by use physicslist of QBBC.But my energe spectrum does not meet expectations.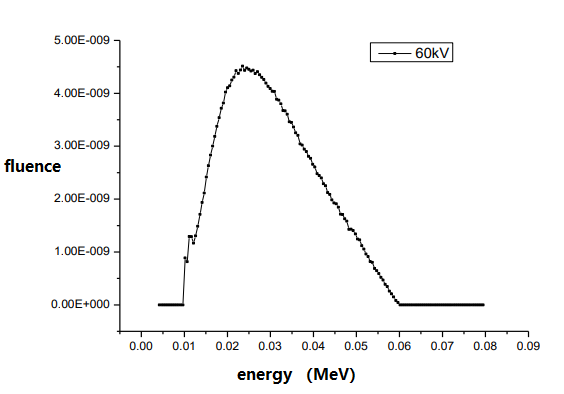 There's my goal that others' result according to EGSnrc.
#my mac
/run/numberOfThreads 5
/run/initialize
/control/verbose 0
/run/verbose 0
/event/verbose 0
/tracking/verbose 0
#
/gun/particle e-
/gun/energy 60 keV
#
/run/beamOn 200000000

// how i get energe spectrum.This work well 
void B1SteppingAction::UserSteppingAction(const G4Step* step)
{
  if (!fScoringVolume) { 
    const B1DetectorConstruction* detectorConstruction
      = static_cast<const B1DetectorConstruction*>
        (G4RunManager::GetRunManager()->GetUserDetectorConstruction());
    fScoringVolume = detectorConstruction->GetScoringVolume();   
  }

  G4StepPoint* preStepPoint = step->GetPreStepPoint();
  G4StepPoint* postStepPoint = step->GetPostStepPoint();


 if(postStepPoint->GetStepStatus() == fGeomBoundary){
    G4LogicalVolume* preStepPointVolume = preStepPoint->GetTouchableHandle()->GetVolume()->GetLogicalVolume();
    G4LogicalVolume* postStepPointVolume = postStepPoint->GetTouchableHandle()->GetVolume()->GetLogicalVolume();
    if(preStepPointVolume != fScoringVolume && postStepPointVolume == fScoringVolume){
        G4AnalysisManager *analysisManager = G4AnalysisManager::Instance();
        analysisManager->FillH1(1, preStepPoint->GetTotalEnergy() / keV);
        analysisManager->FillH1(2, preStepPoint->GetKineticEnergy() / keV);
    }
 }