Hi:
I'm recently using G4EmStandardPhysics_option3 and I don't quite understand the parameter verbose in the constructor. I looked up the G4 code and in the code I see the following application of verbose.
if(verbose > 1)
       G4cout << "### " << GetPhysicsName() << " instantiates for " 
              << particleName << G4endl;

So at first I thought this parameter was just used to control the output of information about the particle type. But when I changed the parameter verbose from 1 to 2, the experimental data changed a lot.
Here are the results of my data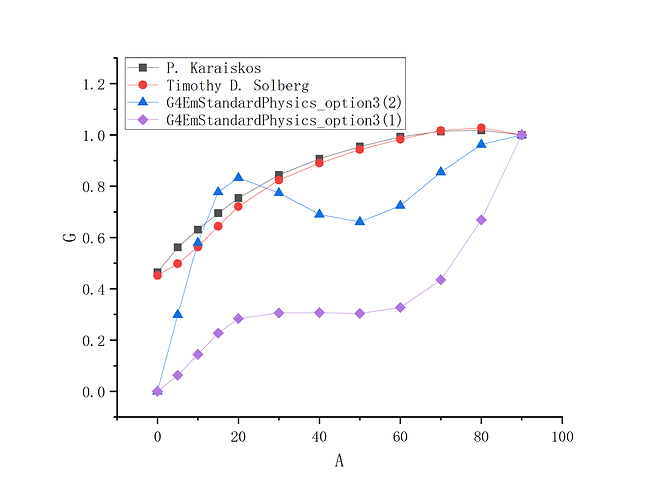 I'm wondering if this situation is related to the verbose value, or if it simply stems from data fluctuations.