Dear Experts,
I am using Geant4_10_07_p03.
I am interested in how far a proton beam with 14 MeV can get in air and how much it will spread.
I made a world_volume consisting of "G4_Air", put a GPS in its center and visualized a few particles (see above). Most of the particles go straight forward until they are stopped.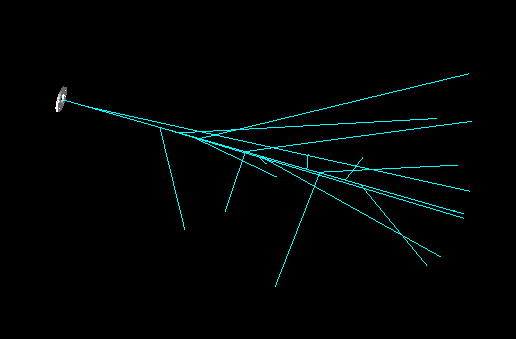 If a put a cube made out of the same material as the surrounding world_volume ("G4_Air") in the particles path the beam will spread and the result is very different. (see below)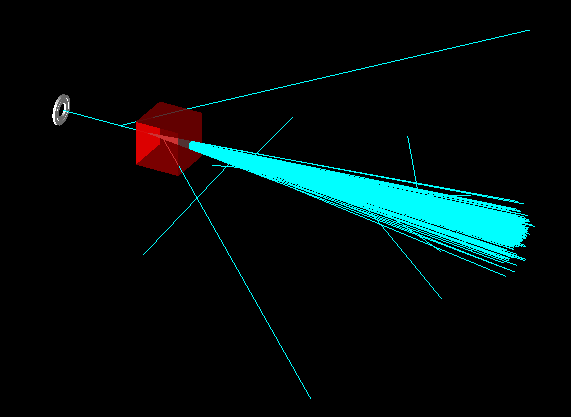 Why is this happening? I am adding a volume made out of the same material as the mother volume.
Is there a "forced" interaction at the point where a particle leaves one volume and enters a new one despite the old material and the new material are the same?
Best regards
Max