Hello Everyone,
I am a senior in undergraduate and I am doing a thesis where I need to model the interaction between solar particles (during a solar flare and coronal mass ejection) and the earth. I believe that Geant 4 Monte Carlo is the best way for me to get data for the cross sectional differential of these particles.
The problem is I cant get Geant 4 monte Carlo to work and all of my attempts to use online guides have failed.
This is what I do to start up GEMC.
$ Su -
$sudo systemct1 start docker /sudo service docker start
docker run -it --rm jeffersonlab/gemcbatch:2.7 bash exit
$ docker run -it --rm -p 6080:6080 jeffersonlab/gemcinteractive:2.7
http://localhost:6080
I cant get any of the examples to run, and this is what I get when I open this up in noVNC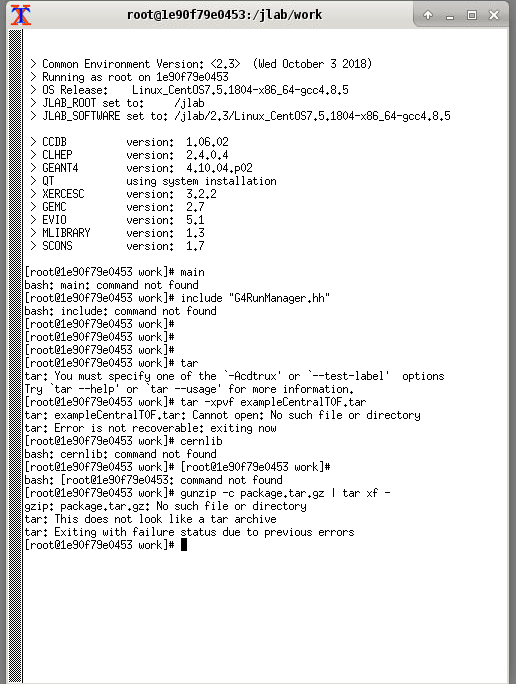 I cant run any examples, so I need help of what to install so I can begin to run programs. Additionally, It seems like some of the user guides lead to dead links.
Any help is appretiated, forgive my ignorance.
-Kristian Dolghier