Hi guys, I am currently working on a simulation concerning the Cherenkov effect. Therefore, I have positros emitted from source with an energy distribution according to the beta-spectrum of various isotopes.
In the attached Figure, the analysis was performed with the energy spectrum of 15-O. My problem is now that few Cherenkov photons are produced by positrons with energies below the energy threshold.
Considering the refractive index of water as 1.33 and the mass of the positron, the Cherenkov energy threshold is given as E = 264keV. But, as illustrated in the Figure, Cherenkov photons are already emiited by positrons with energies <250keV.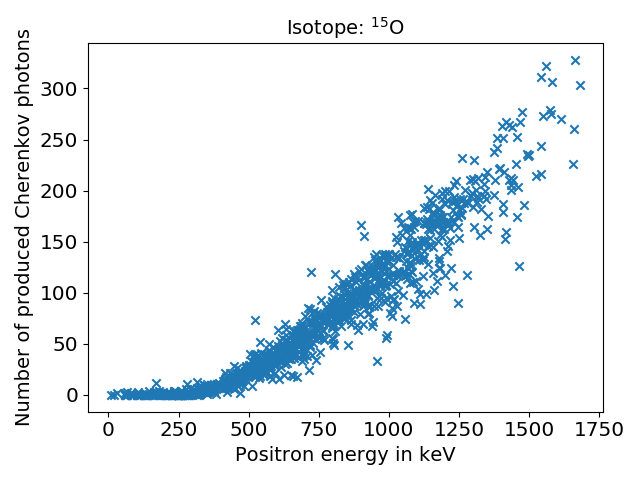 Up to now, I was working for several weeks on this issue and actually I am quite sure that my code is correct.
Is it possible that this is caused by statistic effects and if yes, which effects? Does anyone of you have an explanation for this strange behaviour?