I am trying to simulate 80MeV in the Hadrontherapy application. For lower energies I only get one Bragg peak, as I should. At 70MeV I start to see a shallower Bragg peak.
Has anyone seen a problem like this before? Are there solutions to this problem?
Here is my 80MeV in orange compared to experimental data in blue.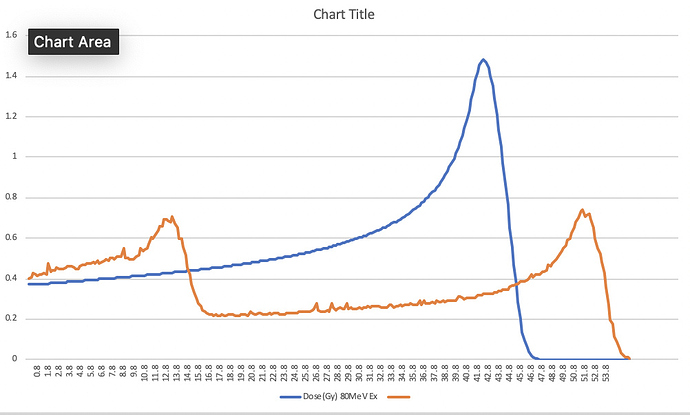 thank you