I am trying to generate a root file for my simulation, and I was not getting one generated. When I increased the verbosity for the G4AnalysisManager, I found that some sort of dummy root file was being created along with the root file I wanted to create. This dummy file would then be written and closed, and then immediately deleted. The root file I wanted to generate was never opened or closed. Also, whenever I generate a new event, a new dummy file would be created, for example, "Test2_t7.root."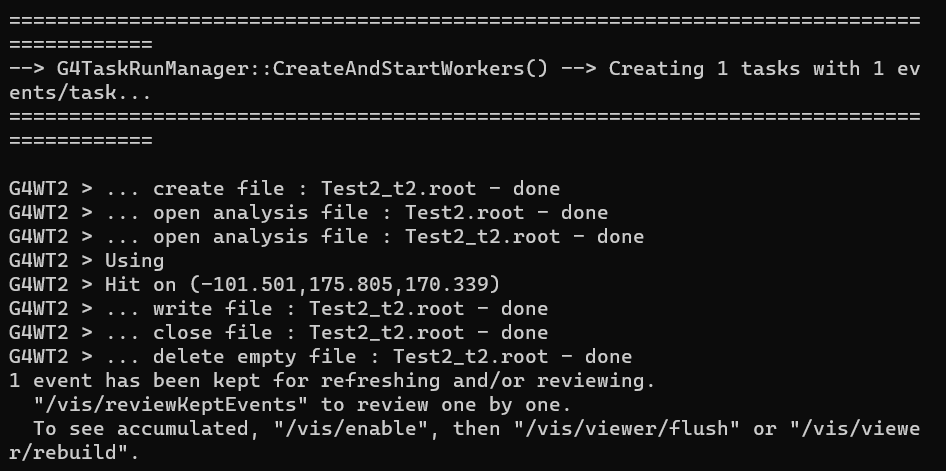 I am not sure where this is coming from, as I have tried to follow along example B4a's root file construction and Physics Matters' tutorial root file construction as close as possible. What could be the source of this error?
Here is my run.cc file where i generate the root file.