Hi everyone,
While doing the CMake doing:
cmake -DCMAKE_INSTALL_PREFIX=…/geant4_10.02_install -DCMAKE_PREFIX_PATH=…/…/xerces-c-3.2.3 -DGEANT4_INSTALL_DATA=OFF -DGEANT4_USE_OPENGL_X11=ON -DCMAKE_COMPILER_IS_GNUCXX=ON -DGEANT4_USE_GDML=ON …/geant4.10.02.p02 -DGEANT4_BUILD_MULTITHREADED=ON …/geant4.10.02.p02
(I had to put the data flag off, because it could not be downloaded automatically, so I manually did it.)
I get such an error: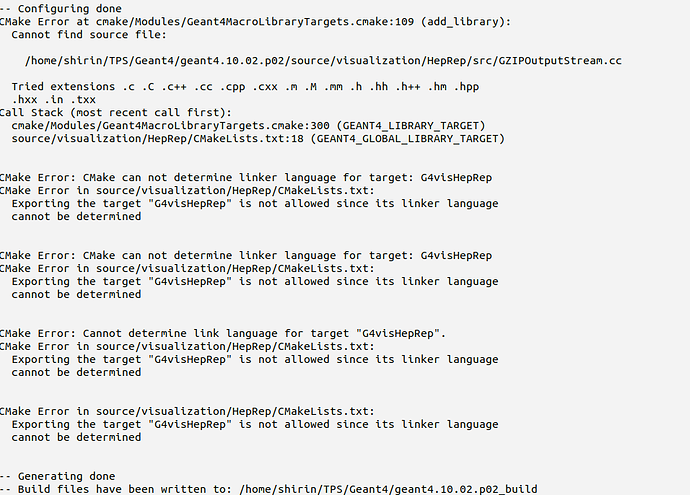 Would you be able to help me solve this error? I need this to work and I need this urgently, so any help is truly appreciated.
Thanks a lot,
Azin
Geant4 Version:10.02
Operating System:18.02
Compiler/Version: gcc 7.5.0