Hello
I am using window 10,geant4_10_06_p02, visual studio 2019 and cmake-3.18.0
I have followed all the steps of Geant4 Installation Guide Documentation Release 10.6 I have downloaded Qt libraries but when I tried to configure and generate GEANT4_USE_QT using Cmake then I get error Found unsuitable Qt version " from NOTFOUND, this code requires Qt 4.x'' . I tried again but I get the same error. Here I am attaching the file which contain the errors .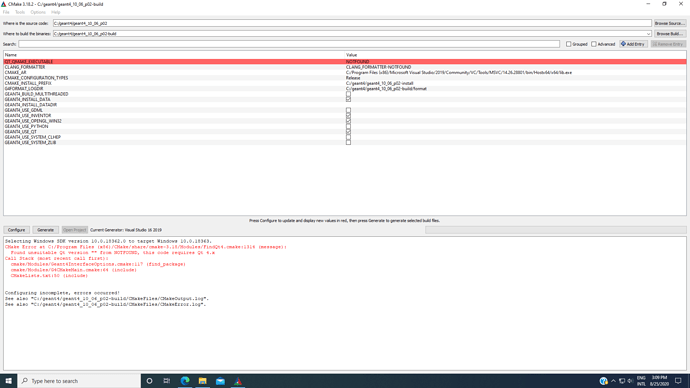 I am not familiar with Cmake and Qt . Please suggest me how to solve this problem.
Thanks in advance.