Dear Experts Please see the attached Screen Shots:
I tried to pass the photons directly to the germanium crystal (see the attached image).
When I expose the photons to germanium directly, I can see some scattering. However, with the sample, the tracks just pass by without any fluorescence.
Am I doing something wrong in definition of sample material?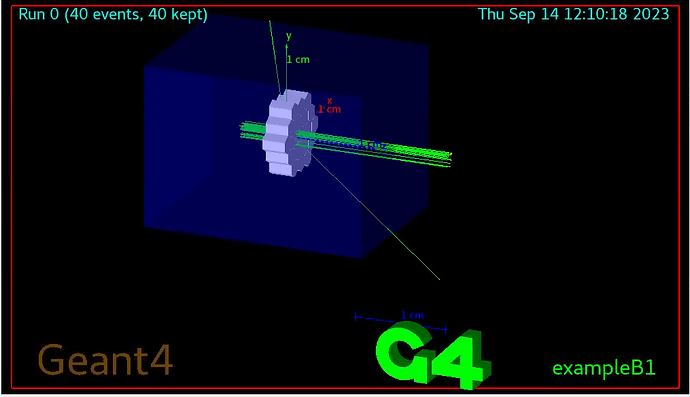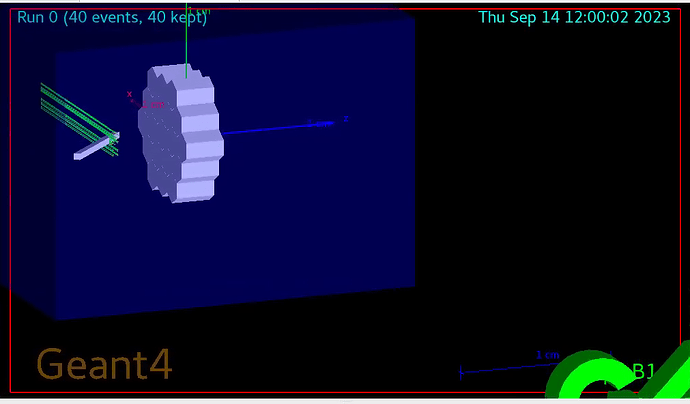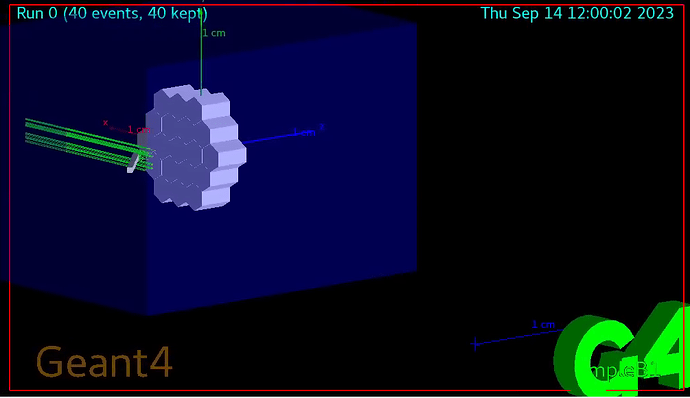 ---