Hi all,
I'm doing some study about Fractional charged particles.
Now I want to processing the MC simulation with Geant4, but I didn't find a fractional charged particle in particle list. Then I tried to modify the charge of muon, but It didn't work, I modified the source code like this: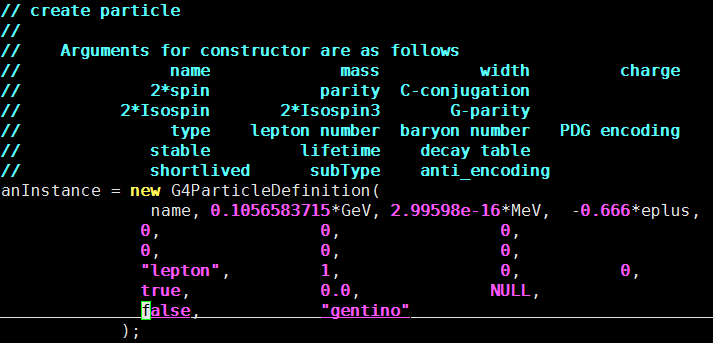 I wonder weather I can modify the muon's charge to do this simulation or I need to create a new fractional charged particle.
Thanks for your help!