Hi all,
I am currently working on a GEANT4 simulation of a hadronic calorimeter.
I started from the basic example B4c and I adapted the geometry to my needs. However I am having trouble with shower containment studies, since I realized I am not able to reach 100% of energy containment and I do not understand why.
Therefore, I went back to study the original example to be sure I did not introduce some errors.
Original example: examples/basic/B4/B4c · beb8e5d1d7b92db24ea2d9f9ca27a93e2b312604 · geant4 / geant4 · GitLab
The geometry is
10 layers of 10 cm XY size
10 mm Pb for the absorber
5 mm liquid Argon for the active layer
The source is a gun shooting electrons at 50 MeV.
Then, I run the code with 1000 events.
I looked at the distribution of the deposited energy, which I attached, both in absorber and active layer, and I have two questions: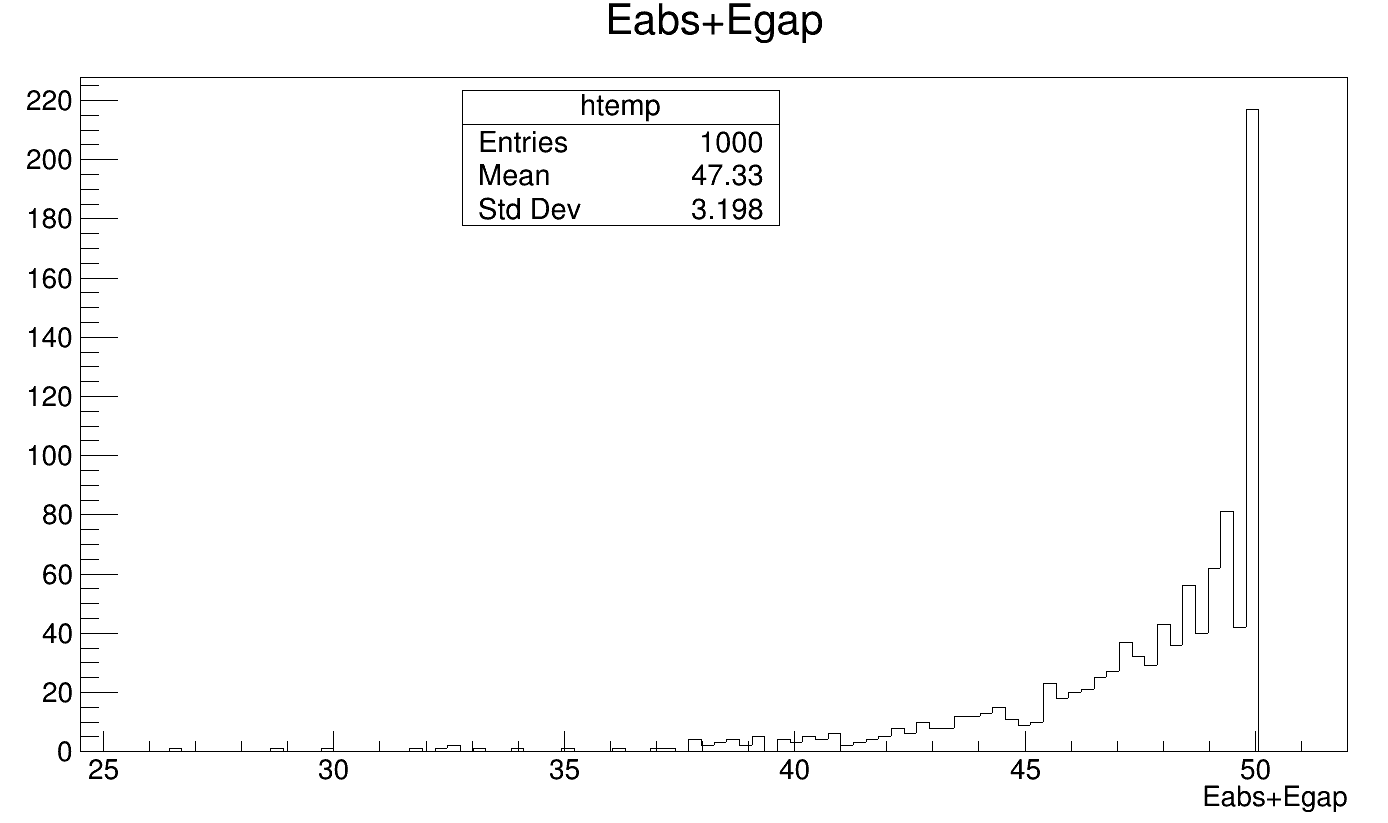 why is there a fraction of events for which the deposited energy is lower than 50 MeV? Is it due to the particles escaping the detector? I tried to include in the account also their kinetic energy, but I still can not reach 50 MeV (but maybe I am doing it wrong). Is it something related to the physics list parameters that should be tuned?

Why is not the maximum of the deposited energy 50 MeV, but a little bit more? Is that due to the electron mass?
Besides, I tried to change the electron gun into a pion gun of 500 MeV and increased the number of layers to 100. Then, I run 1000 events and looked at the same distribution of the deposited energy and to me it seems that the situation is even worst. Does also the physics list play a role in this case?
Thank you very much for your time and I hope that somebody can help me!