Hi,
I'm trying to work out how to get the energy of each individual photon that hits my sensitive detector, without using event or stepping action. Currently, I've tried running this in my detector.cc :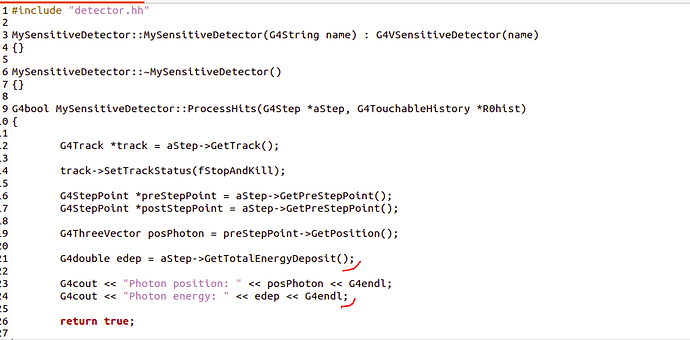 I thought this might work since it successfully gives me the photon positions that hit the detector. However, it doesn't actually work, since I keep getting 'Photon energy = 0' for each hit.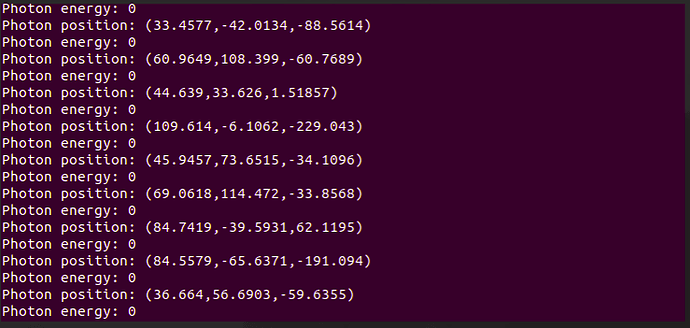 What else do I need to add to my detector.cc to get the individual photon energies? I don't really want to complicate the simulation by adding event action or stepping action headers and source files.
Many thanks in advance