Dear all,
I'm a newbie in this field and trying to get used to this awesome MC simulation program.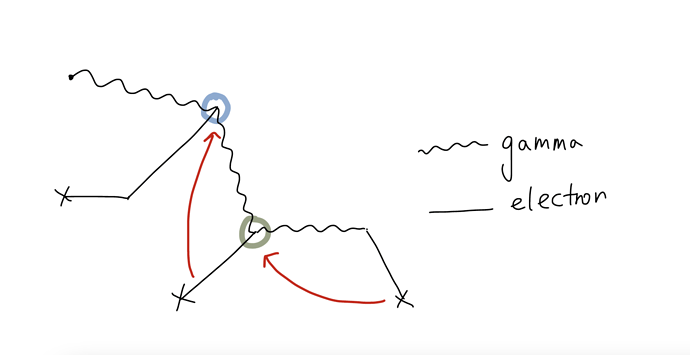 The information that I wish to obtain is, "a scattered position of parent track" while running a stepping action in a secondary electron track(steps).
As described in a picture above,
following the red arrows, not the generated position of daughter electron but a previously scattered position (blue and green highlighted circles).
What can I do to get exact position or a geometry name of scattered position?
I'd greatly appreciate any help you can offer.
Best regards,