I would like to rotate a particle gun by 360° in 1° steps around a fixed center point in two dimensions. I've sketched my goal: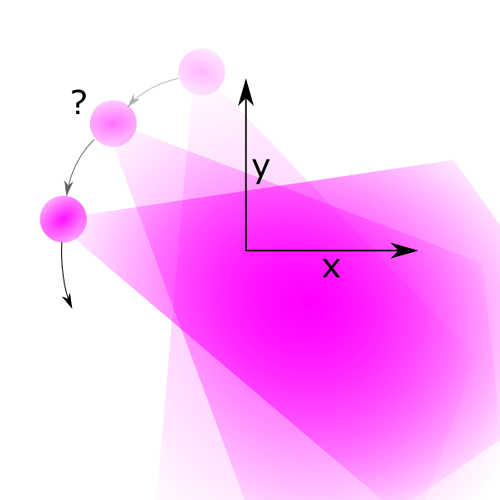 The particle gun itself has to be rotated itself accordingly. So not only the absolute position needs to describe a circular movement but the particle gun should also point towards the center all the time.
Is there a smart and/or convenient way to realize this?
I've seen How to rotate a source in a macro file? but when I understood correctly it is limited to change by 180° only and the discussion is also more about histograms(…?).