Hi,
i am trying to use GPS in example/basic/B1 in place of particle gun with the help of example/advanced/radioprotection but i am getting some errors. i just changed primary generatoraction.cc file of B1 example to primarygenerator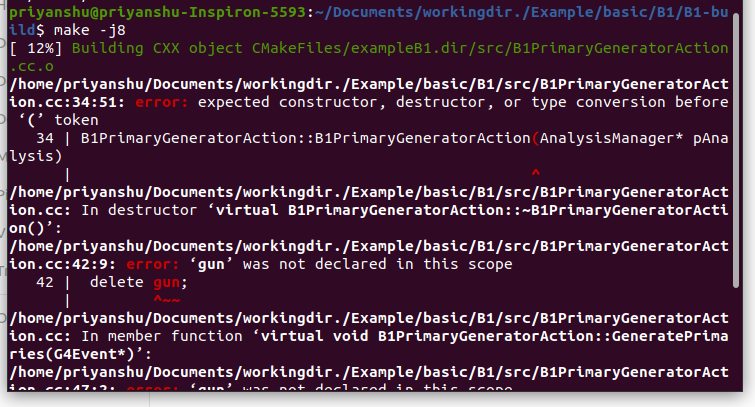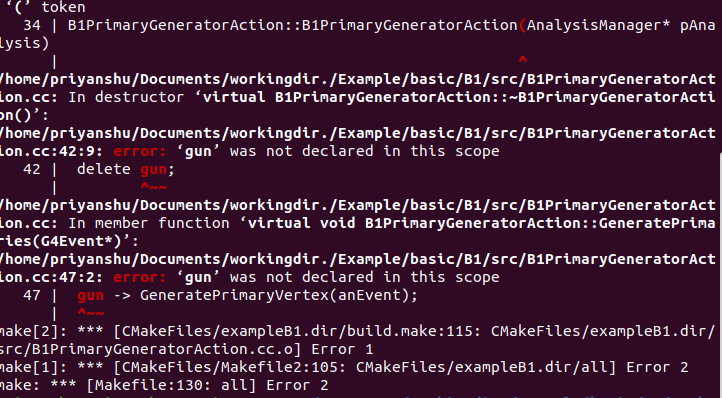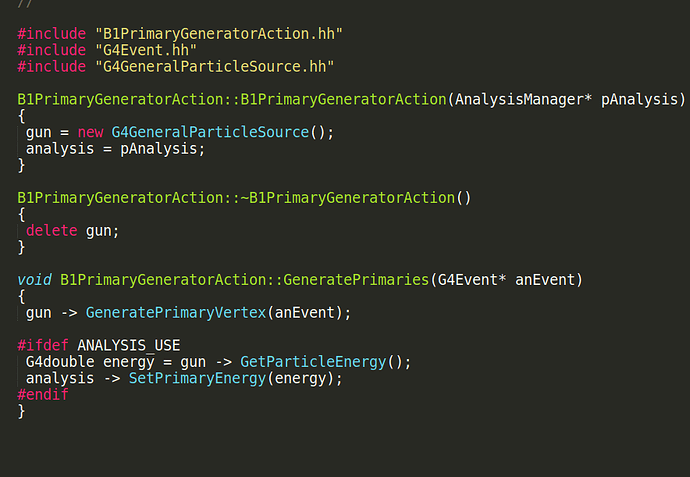 action.cc file.
and in some changes i made in actioninitialization.cc file accordingly.
But i am unable to use GPS in B1 example.
can anyone point me out that along with these changes where i have to make changes so i can solve this problem.
also please point me if i have done anything wrong.
Thanks in advance!