Hi Experts,
I am simulating a source of the Gamma Knife machine projecting onto a spherical phantom. The water phantom contains a tumor (4cmx4cmx4cm). I calculated the horizontal surface dose on the tumor. I have done simulations with phits and Geant4. I run 10e9 particles.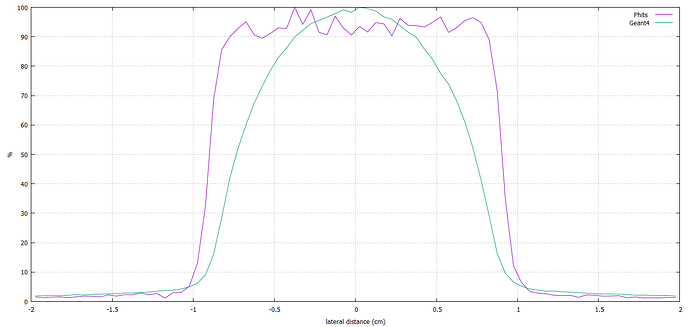 But the result of the dose horizontally ​in Geant4 got the error. I checked the geometry, materials, physics library, and particle generation. And I referenced the gamma knife simulation in the Geant4 example for the particle generation and physics library.
Can you suggest where the problem occurs in the program?
Many thanks