Hello all. I'm running Geant4 on Ubuntu on my PC, and for any program I load up the Qt rendering is incomplete, as shown in the screenshot. It's supposed to show a set of cubes.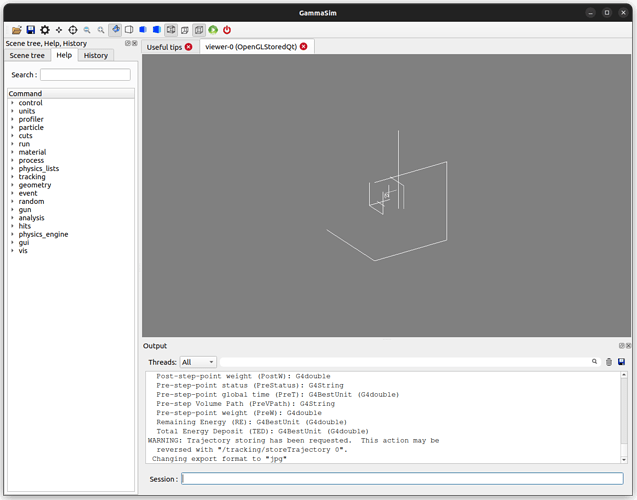 If I rotate the model, the geometry flickers, but it's never complete. Very often, my system freezes then crashes if the geometry is complex enough, or if manipulate the viewfinder too much.
I suspect it's something to do with OpenGL or my graphics drivers, or maybe an issue with my Qt installation. The issue is specific to this PC; the same programs run flawlessly on my laptop. I'm just not sure where to look to find the cause.