I am simulating multilayer radiation shielding.
To test my geometries I set all layers to the same material, but I get inconsistent results.
I just ran a test in which I simulate stacks of aluminium plates with the same total thickness but different numbers of layers and plot the total dose detected behind the shielding versus the number of plates.
The result is roughly linearly increasing total dose results even though the total thickness of the shielding stays constant.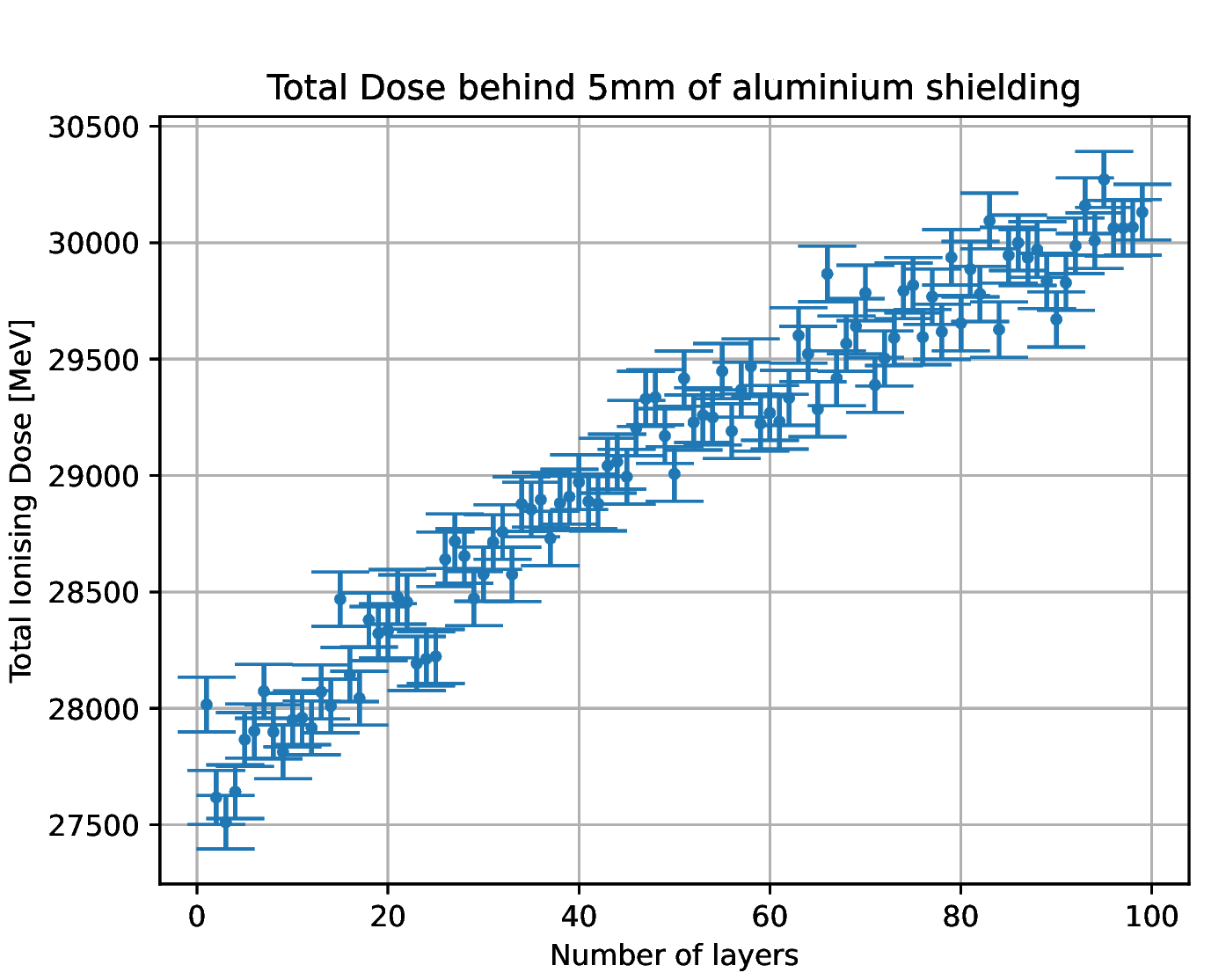 The plot below shows my results for simulating an aluminium shield that is split into two layers. The total thickness stays constant, but the ratio between the two layers changes over the range of the x-axis.
I would expect to see a flat line with no trend, but why am I getting a sinusoid pattern?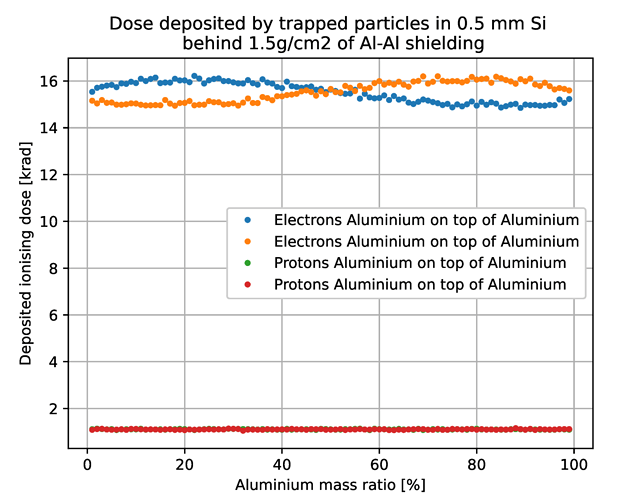 Could it be that there are some boundary layer effects?
Or does Geant4 have issues when a layer thickness is on the same as the free path length of the particle?