Hi again,
I have a geometry with rock and scintillator. I am simulating some particles through them and reaching the scintillator bar. Usually at lower amounts of events the Scintillation Photons agree with Energy deposition however at 10,000 events, there is a significant discrepancy. I have couple of events that produce a significant amount of Scintillation Photons (see image below).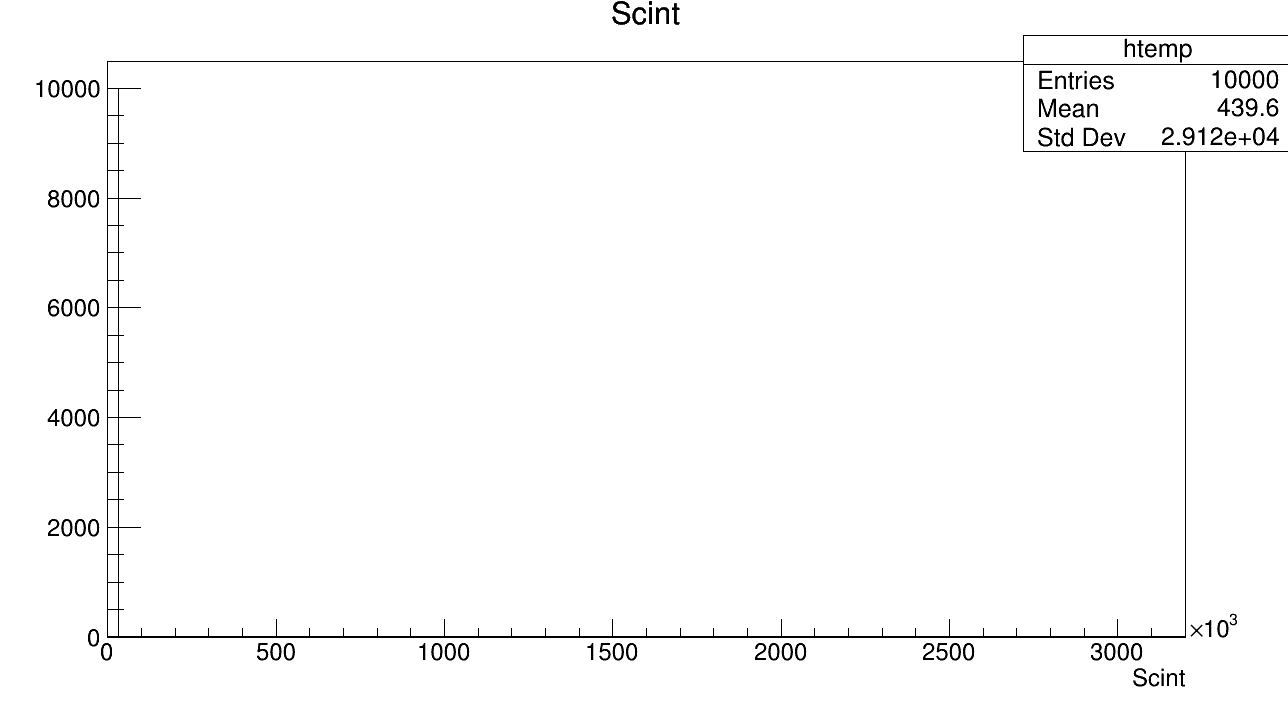 Zoomed in for 1 event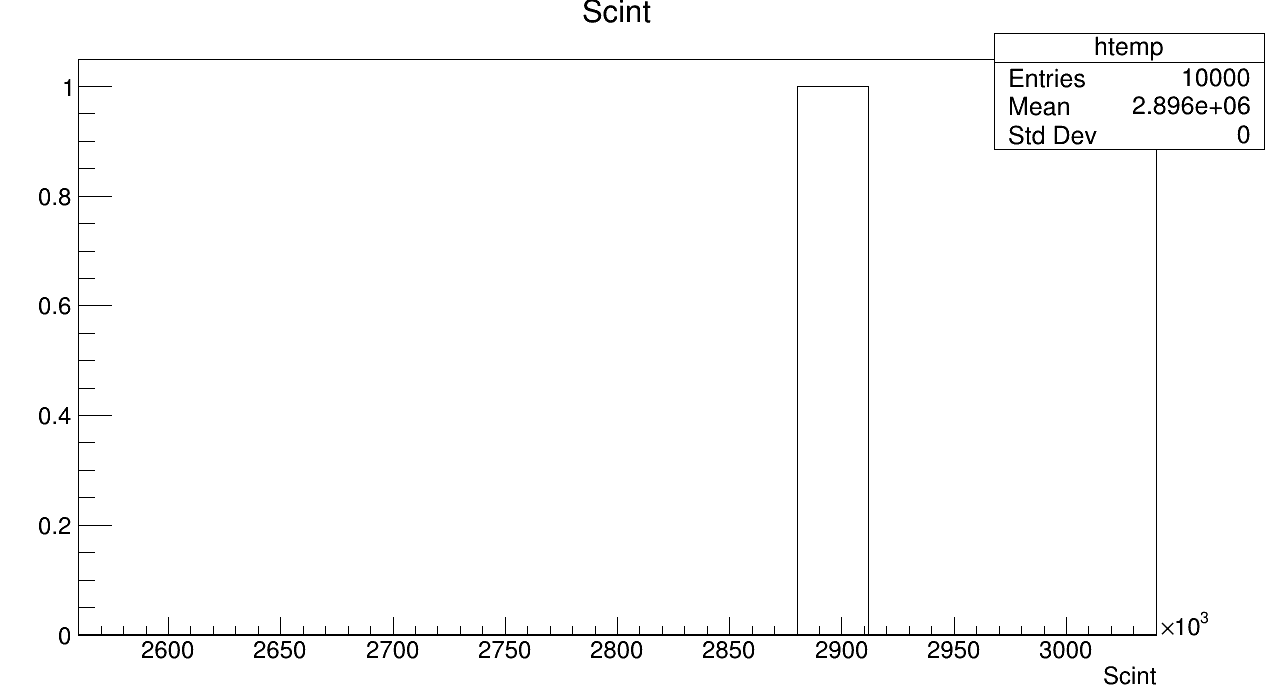 Now comparing to Energy deposition histogram I have: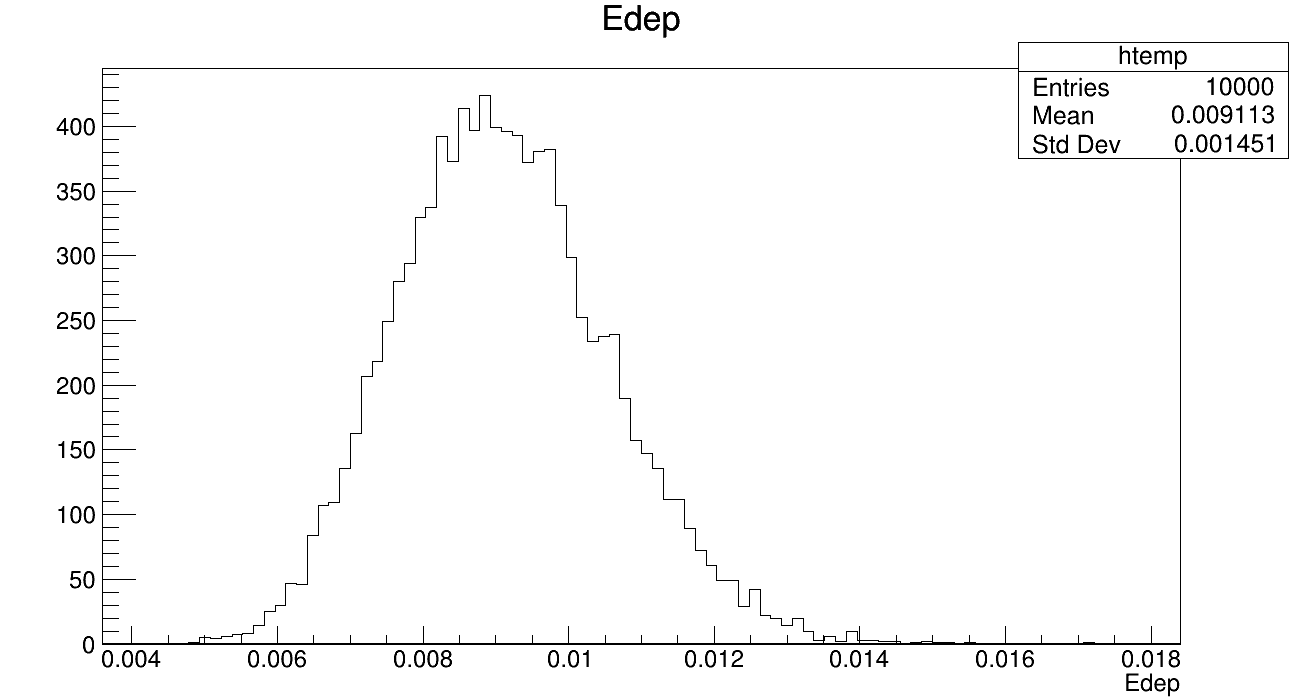 If I remove the high Scintillation photon event then the Scintillation photon produced roughly matches energy deposition as I have RESOLUTIONSCALE =1.
The question is will there be such large fluctuations or perphas a gamma event from rock is entering the Scintillator ?