Hi everyone,
I am working on a simulation to study He ions behaviour in a gas mixture (He-CF4).
I have a cube of gas, and I generate He ions inside of it with a given energy, direction,…
This is the weird behaviour I get: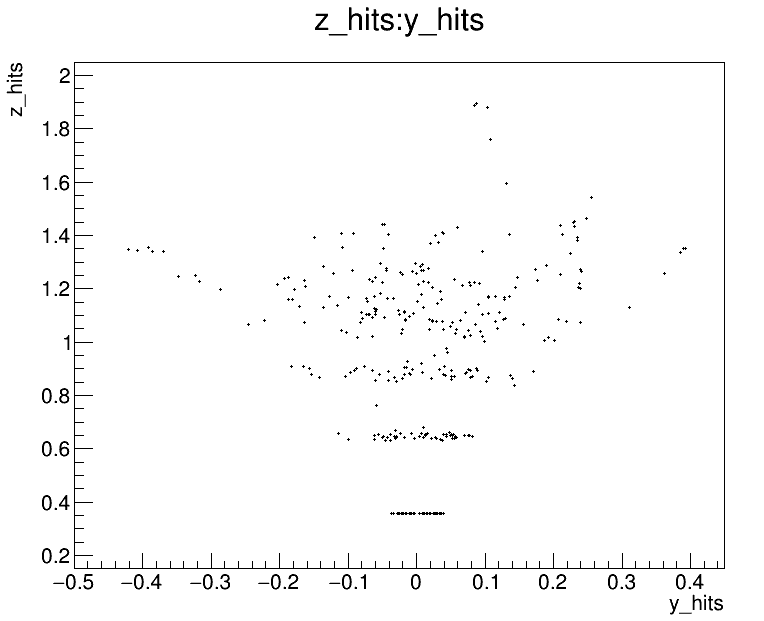 The ions (50 tracks) are produced in (0,0) with a direction of momentum along the z axis, so pointing up in the figure.
As you can see the first hit in the gas is always on this line, and not distributed statistically. The following hits are more scattered, but I believe it could be because the energy loss in the first hit it's not the same for every generated ion, and that could change the way the second hit position is computed.
I guess this is not what happens in the real world, where the first hit should be statistically distributed around a mean distance!
I am using Option 4 for EMProcesses in my Physics list.
Have you ever been through anything like that?