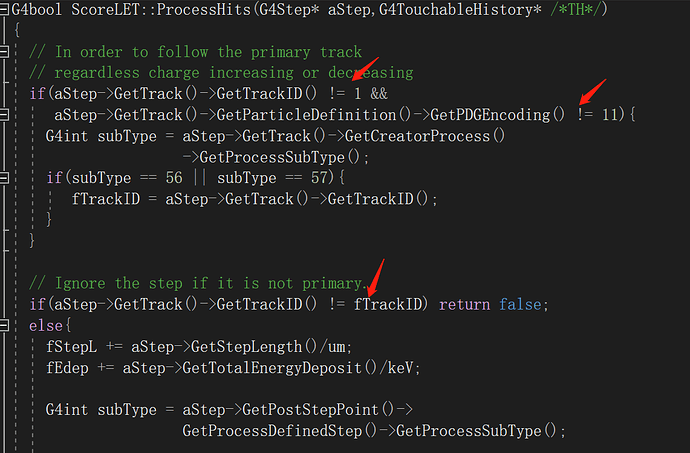 Hello everyone!
The variable fTrackID stores the ID value of non-primary track particles.
However, later in the code, there is a condition where the current ID is checked different with fTrackID (non-primary track particles), and if they are not equal, the program exits. I believe that it should be go ahead.
This seems contradictory to what is stated in the comments of code. I would like to inquire if there is a bug in this part of the code.