Hi all,
I'm currently running some simulations of the interactions of 14 MeV neutrons with silicon.
The neutrons pass through 1.6 mm of Aluminum and then interact with 50 um of boron-doped silicon sensor.
It is my understanding that for neutrons under 20 MeV of energy the Physics Lists of choice are:
I thought that the two lists were comparable in this energy range: however, it looks like there is a mismatch of a factor ~2 for the keV to ~2 MeV energy range for the same exact simulated experiment.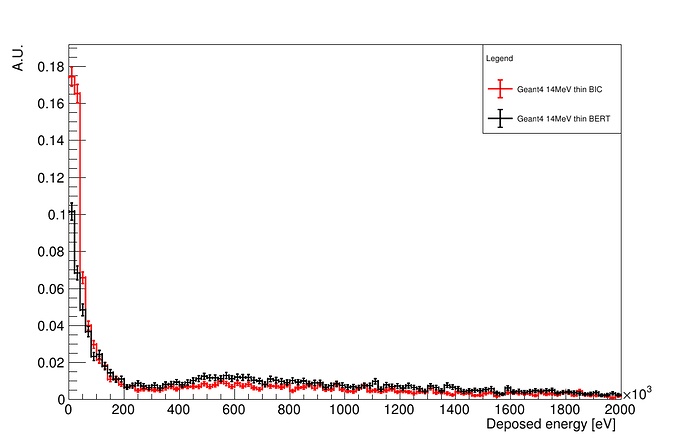 The BIC_HP simulation fits relatively nicely my experimental data with the same setup, but still this looks weird to me. Is this mismatch expected?
Thanks in advance!
Gabriele