I need some help understanding these results. I've done a simple d/Li stripping simulation.
I have 1e8 deuterons of 40 MeV hitting a lithium (G4_Li) target (yellow). The full thickness of the lithium volume is the same as the deuteron Bragg peak in lithium, ~19mm.
Behind it is a target volume (Purple) which I made (G4_Galactic) so I can note only the effects of the deuterons on the Lithium. The target volume is a sensitive detector and is also where I fill my histogram with the kinetic energy of neutrons entering the target volume on there first step.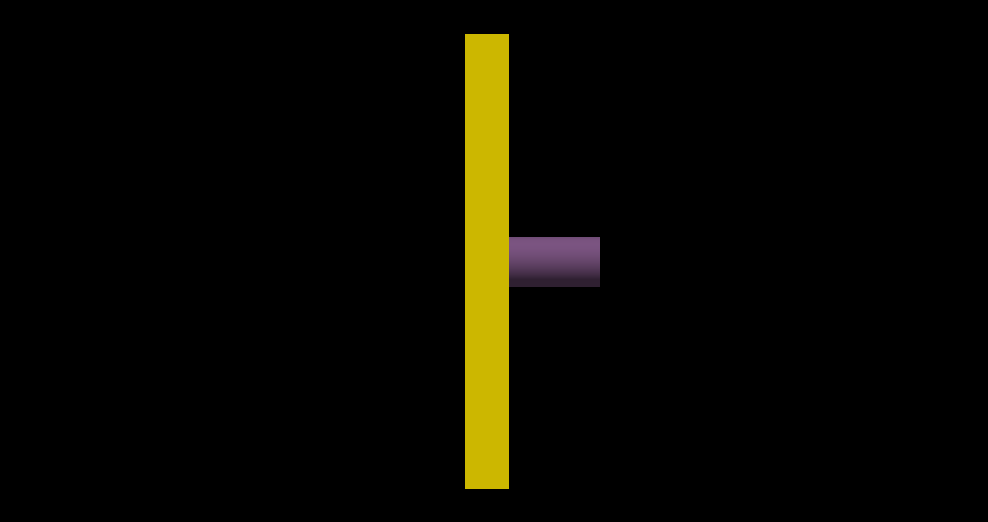 Below is the same simulation run 3 times, each time with a different physics list show as the title of each histogram.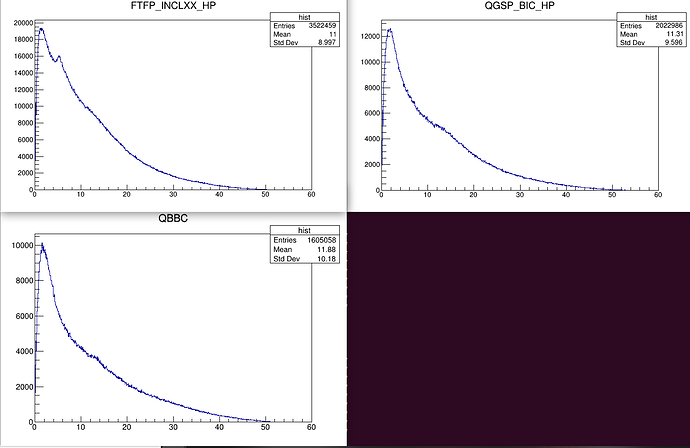 I believe I should be seeing a broad peak around 19-20 MeV, which is ~ half the deuteron energy, but I don't see it. Am I missing knowledge/understanding, could there be something wrong in the simulation, or something else?
Also what is the smaller peak around 6 MeV for the INCLXX physics? and why is there such a large difference in the number of neutrons produced between the INCLXX physics and the other 2?
Thank you very very much for any help.
-Matthew