Dear community,
I ran a simulation measuring the deposited energy by protons and neutrons in a ball of water (r=15cm).
The ball is placed at the center (0,0,0) of an empty (G4_Galactic) mother volume.
The beam is pointlike and monoenergetic (Ebeam = 1 GeV) along the z-axis with a random initial position z between 16cm (just before the surface) to 1 meter from the center. I look at the deposited energy Edep as a function of the distance from the center of the ball.
Of course, I expect no dependency on Edep with z. Protons and neutrons are stable enough to reach the target without decaying and this is what I observe with protons, however with neutrons, I obtain a strong unexpected dependency.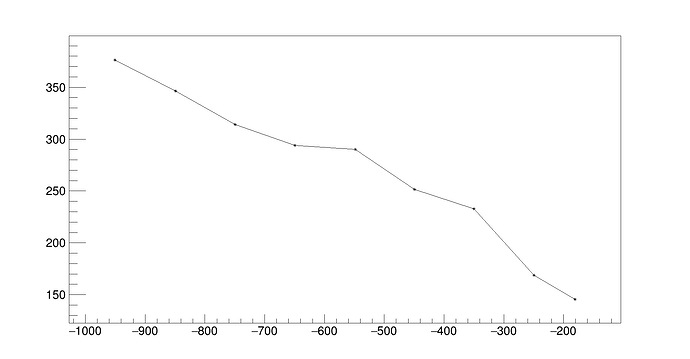 (y-axis is
Edep
im MeV, x-axis
z
in mm)
Here is all the code where the result should be easy to reproduce:
[GitHub - sylvathle/NeutronChangingDose: Test of energy deposition in a ball of water by neutrons, varying distance of beam](https://Code source on Github)
What am I doing wrong?