Hi all,
I have been trying to get the spectra (total energy deposited) of La 138.
I am not able to see the peak broadening at around 789 keV due to the 789 keV gamma of cerium and the beta decay continuum. I just get a sharp peak at 789 keV. Part from that I am able to see the 32 keV K alpha line and also the 1463 keV gamma.
Simulation details: 2.5cm x 2.5cm LaBr(Ce) crystal. La 138 ion is positioned at 3.5 mm from the crystal face.
The simulated preliminary spectra is attached below,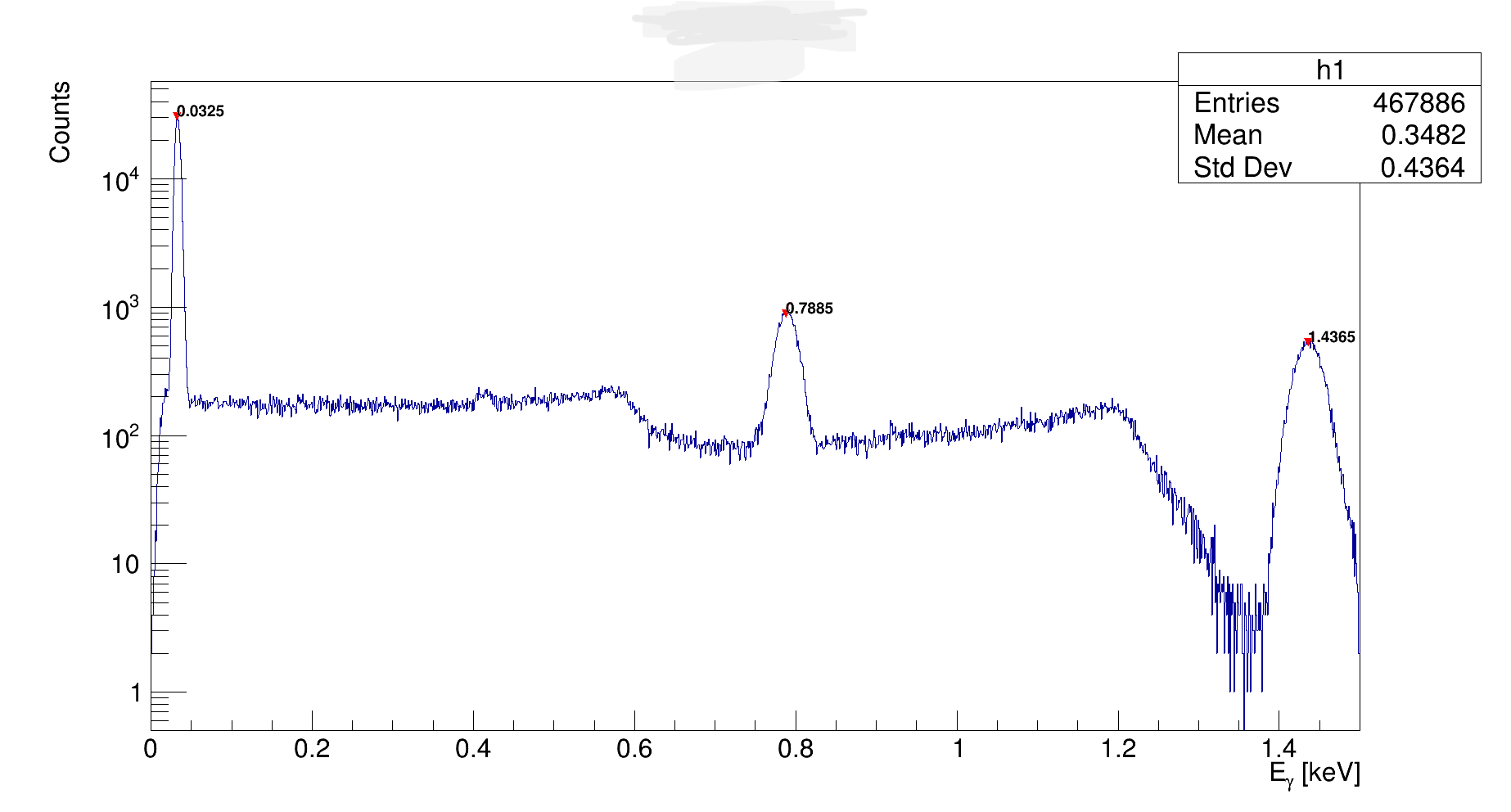 However, I am trying to get something like this with the beta minus continuum.
Can someone please help me to pin what is going wrong here ?
Thanks a lot !