Beta decay from Pa233 to U233 298.81 keV excited level have a relative intensity of 0.058962, directly from geant's RadioactiveDecay5.2/z91.a233. From there 2 gamma are emitted of energies: 298.91 and 258.45 keV. Performing a simulation with geant4 10.04.02 results in many more gammas of these energies then expected, as can be seen for the 298.91 in figure.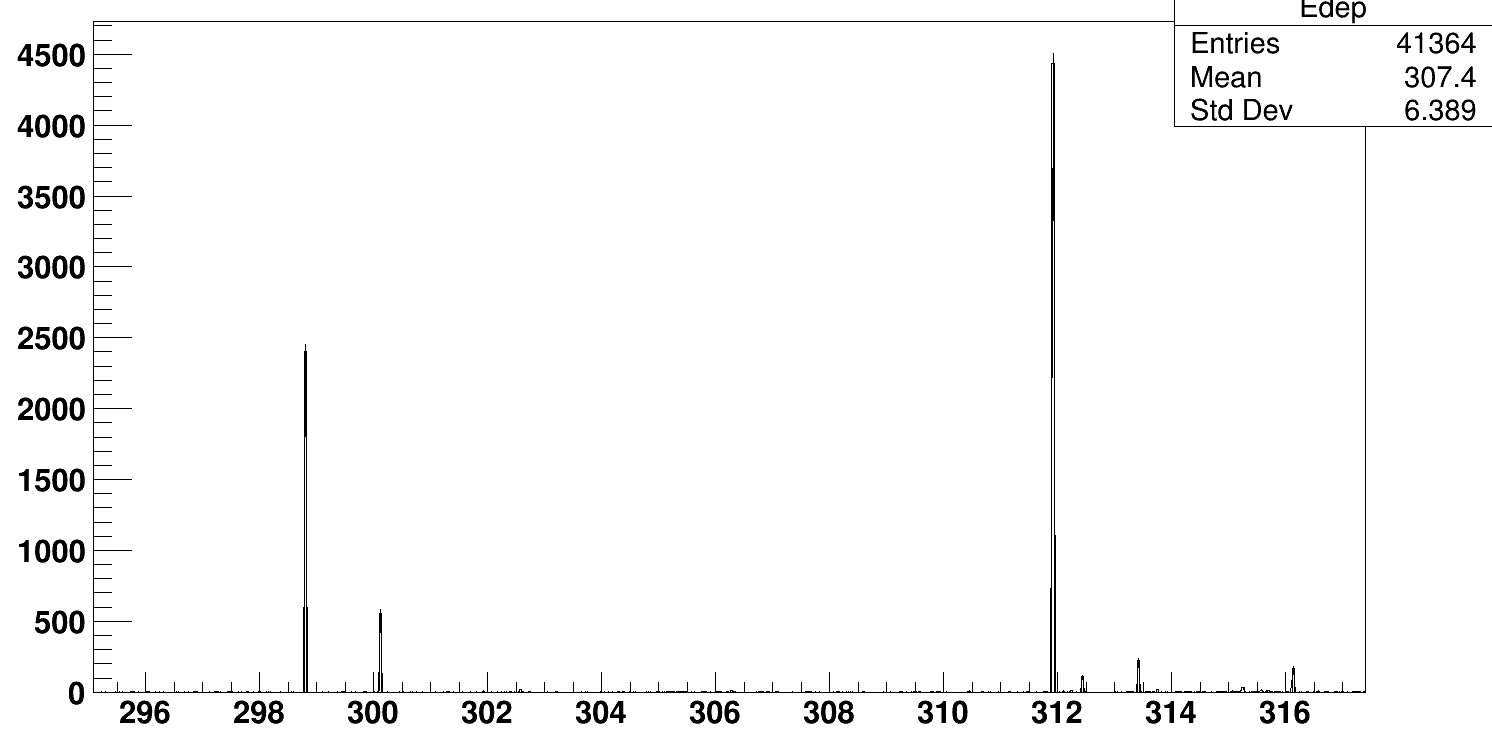 I tried to set the relative intensity of this beta decay to zero in RadioactiveDecay5.2/z91.a233 but the uranium exited level is populated anyway. In experimental data such peaks have the correct intensities.
Any idea what's going on?
Thank you.