Hello friends
I have found some strange behavior with geometry. I will try to convey the bug with only 1 image, due to restrictions on new users.
My application fires photons through multiple layers of barriers. I find the correct behavior when simulating 2 barriers. E.g. 2 cm of lead followed by 3 cm of lead stops the photons, as shown here:
(Image retracted)
Zooming in you can see the 2 layers of lead:
(Image retracted)
The problem arises when I add a third layer, e.g. another 1 cm of lead in front:
(Image retracted)
While the barriers appear in the visualization, only one quadrant of the barriers is attenuating photons:
(Image retracted)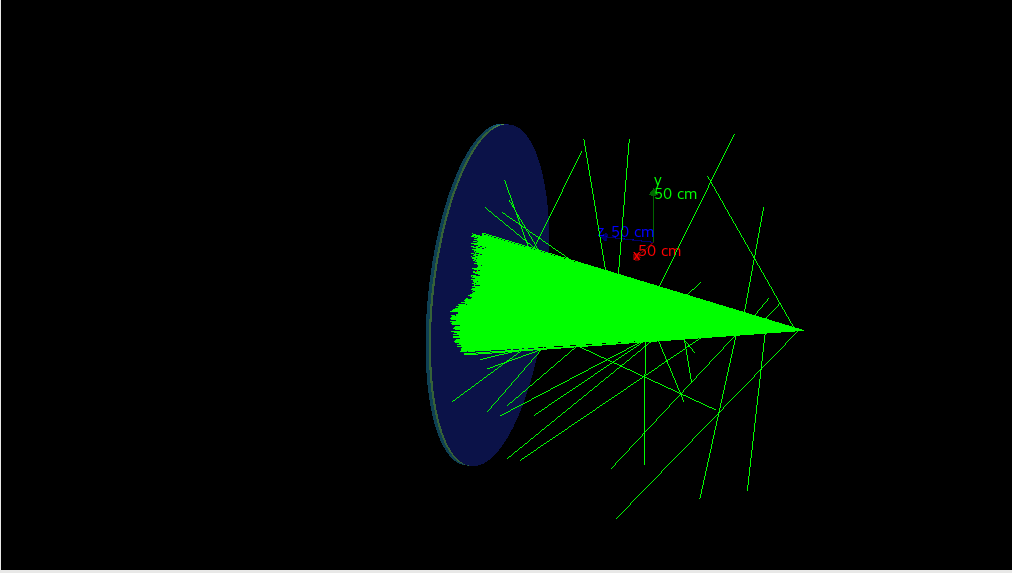 To clarify, this is a GPS beam with full 2*pi azimuthal coverage:
(Image retracted)
3/4 quadrants of the barrier do not seem to exist in the simulation; the photons that pass through them do not pass through barrier materials.
To further complicate issues, this bug does not occur when I increase the layer widths by a factor of 10 (10 cm, 20 cm and 30 cm):
(Image retracted)
I am happy to share the code, but I am not doing anything interesting. I have used G4Tubs for the barriers here, but the same bug occurs with G4Box. I have produced this apparent bug on Geant4 versions 10.05 and 10.05.p01.
Thanks in advance.
Jake