Hi all,
Befor I used Geant4, which I was installed on Linux, everything has been work fine, now I'm trying to install Geant4-10_7 on Windows 10 by using Qt5.15.2 msvc2019_64 and Cmake 3.18.2. The installation was done without any error, BUT I CAN'T GET AN INTERACTIVE DISPLAY (Qt not working)

.
During the installation I followed these steps:
1- cmake -DCMAKE_INSTALL_PREFIX="D:/Geant4/geant4_10_7_install" -DGEANT4_BUILD_MSVC_MP=ON -DGEANT4_INSTALL_DATADIR= "D:/Geant4/Data_G4" -DGEANT4_INSTALL_DATA=OFF -DGEANT4_USE_OPENGL_WIN32=ON -DCMAKE_PREFIX_PATH="C:/Qt/5.15.2/msvc2019_64" -DGEANT4_USE_QT=ON "D:/Geant4/geant4_10_7"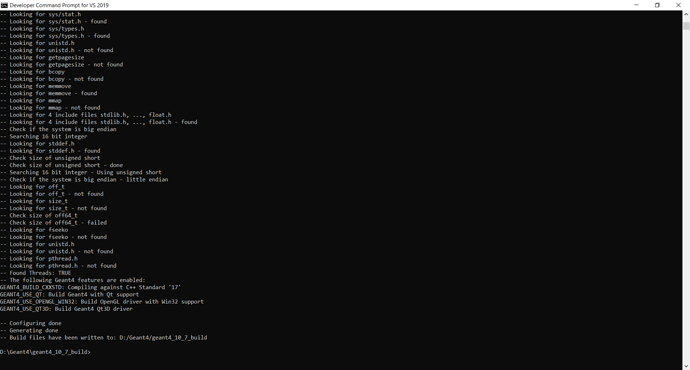 2- cmake --build . --config Release
3- cmake --build . --config Release --target install
After that the directory holding Qt DLLs in the PATH environment variable and also adde the data directories.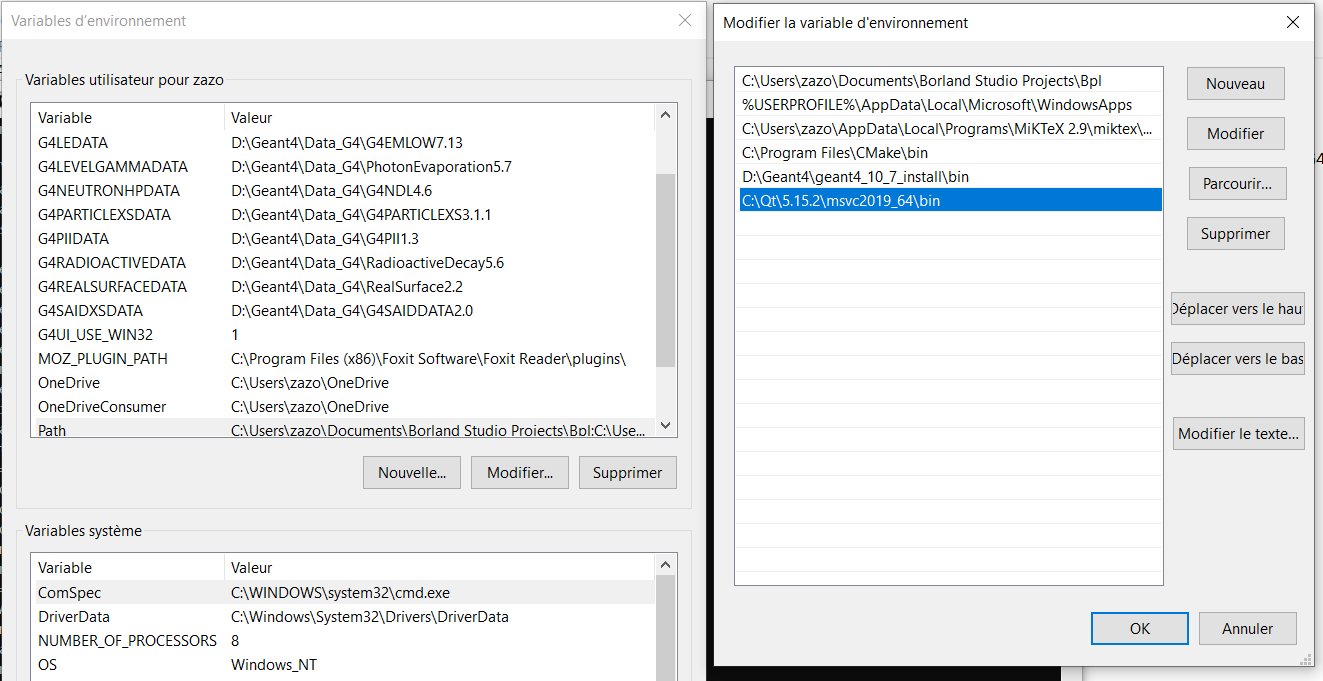 I execute the example B1 by using these commands
1- /Path to build_B1/ cmake…/
2- /Path to build_B1/ cmake --build . --config Release
3- /Path to build_B1/ exampleB1.exe
I got this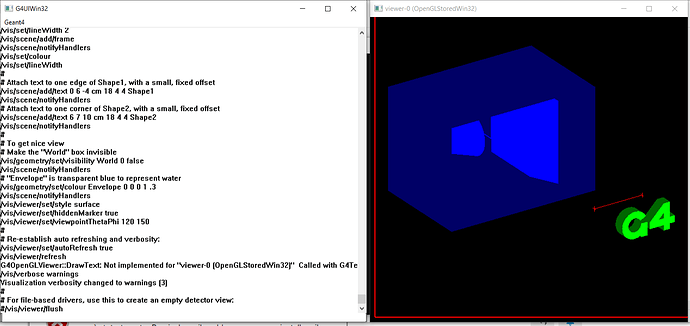 I learned all the related posts in this forum and try everything during these two weeks but unfortunately the problem not solved until now.
I'm open for any proposition!
Best regards!