Hello,
I was doing a simulation to reproduce the response function of electrons in the silicon detectors. I was trying to reproduce the beta response function by the silicon detector, mentioned in this work.
williart2019.pdf (1.0 MB)
This contains a silicon detector with a Tl-204 beta source, which emits beta particles of energy 763.4 keV. There is a gold absorber in between the detector and the source. When the electrons pass through the absorber, they produce bremsstrahlung xrays.
The response function of the detector contains the low-energy x-ray particles and the electrons. But in this work, they have simulated the response function of the detector with and without the photon contribution (as it can be seen in the figure).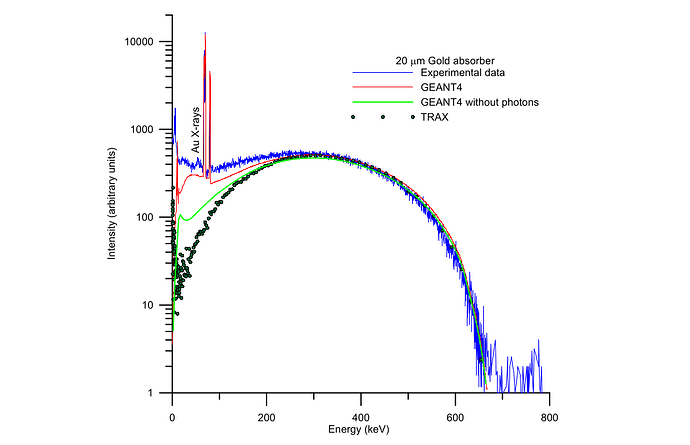 I could simulate the spectrum with the photon contribution in it using GEANT4, but I am not sure how to simulate the spectrum without the photonic contribution in it. Thanks a lot for your interest and valuable comments.