Please fill out the following information to help in answering your question, and also see tips for posting code snippets
_Geant4 Version: geant4-11-01
_Operating System: Ubuntu 22.04
Hello everyone, I'm using geant4 to simulate Cerenkov based on the example OpNovice2. I get the result but I find that when I increase the number of primary e-, the result(namely the angular distribution of Cerenkov) changes, especially the peak, which is displayed as belows: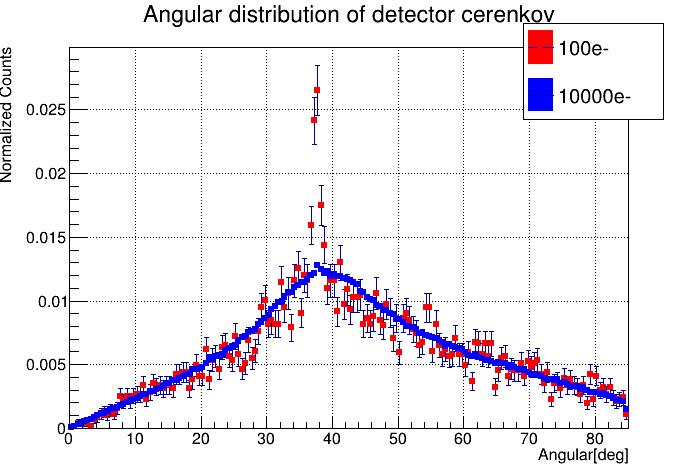 Then I run the 100events simulation 100 times seperately(also the 200events 50 times), and merge the results and compared to the 10000events. Surprisingly the results doesn't match.
I wonder what reasons lead to this difference. Can anyone provide some possible reasons?