Dear Geant4 users,
I'm simulating the a measurement of 235U contaminated surfaces with an HPGe detector.
For this purpose, I have defined a source volume wich generates gammas at 185.7 keV ( 235 U gamma line) , after simulation I got the attached result.
The peak correspond to 235U, however I don't understand where the particles detected at the region 500-700 keV comes from.
I'm using the physics list QGSP_BERT_HP recommended for low energy dosimetric applications.
Is there something I'm missing?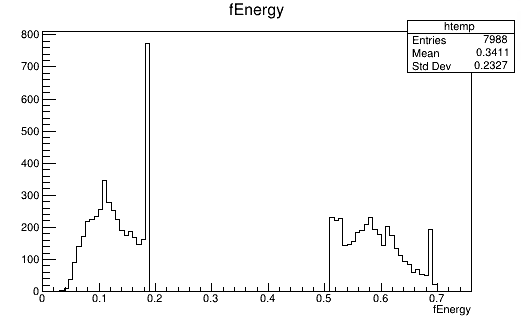 Thanks a lot for your help.