Quick summary: the behaviour of thermal neutrons in my simulation is very different when using Geant4 10.5 compared to Geant4 10.6.
I am simulating a monoenergetic 10 keV neutron source on a water phantom, and scoring the fluence of photons and thermal, epithermal and fast neutrons on a voxel grid. The following figures show the thermal and epithermal neutron fluence profiles respectively along the beam axis, normalized so that the maximum is 1. Results are provided for two fully independent code bases. A result calculated with MCNP used as reference is also shown.
l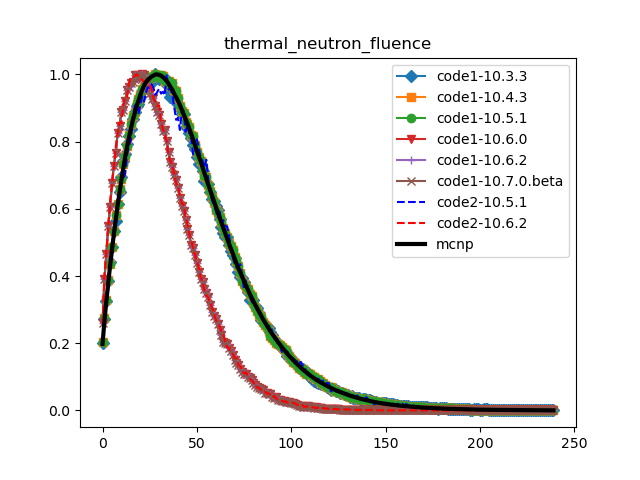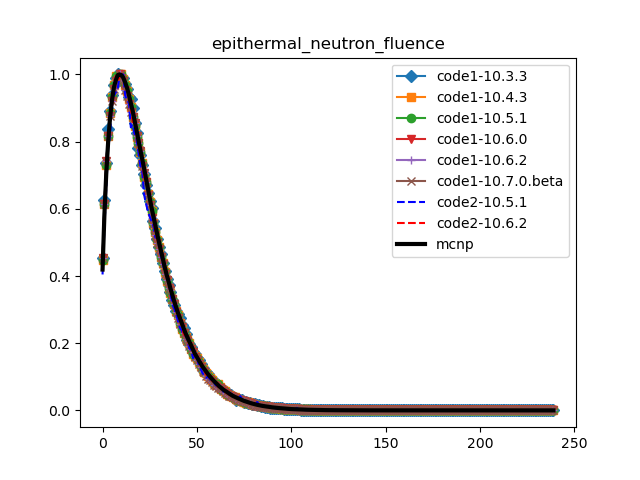 Although it might not be obvious from the images, for epithermal neutrons all calculations agree, while for thermal neutrons all calculations using Geant4 10.6.0 or later have a different profile (also different to the MCNP reference).
All results have been calculated using G4ENDL-4.5. G4ENDL-4.6 has shown similar results when tested.
Any ideas? Is this a bug or a feature?