Hi everyone,
I'm currently trying to calculate the gamma path length inside the gamma emitting volume. I have modified the B4c example to do so. My gamma source is a cylinder of 14.5 mm of radius and 10 mm height. The primary photons are all parallel as pictured in the following figure :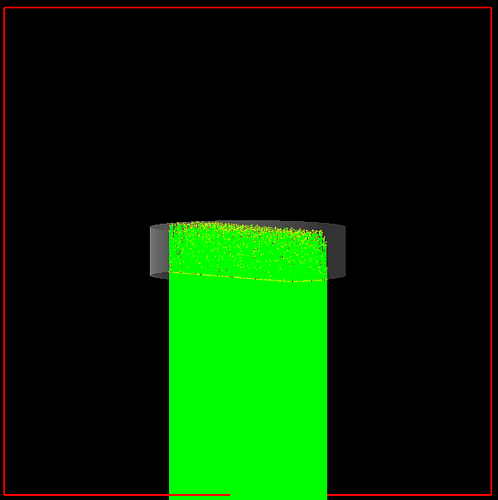 My sensitive detector is the gamma source and simulations gives me a path length distribution. The problm is that some photons have a length superior to the source height. If I understand correctly how GEANT4 works, it's because each primary particles are tracked until the cut-off, a gamma scattered will remains the same gamma for the tracking. Therefore by multiple scattering, the gamma path lengh inside the source can be superior to the sensitive detector height. Am I correct here ? Using geantino instead of gamma gives what I expect.
Is it possible to stop the tracking of a photon after a user-defined energy loss ?