I am working on a verification test to convince myself that I am producing the correct number of scintillation photons for CsI(Tl) using the scintillation by type option to capture non-proportional scintillation yield. I want to incorporate the energy dependent electron yield data produced from Compton coincidence such as the data presented in Light yield nonproportionality of CsI(Tl), CsI(Na), and YAP | IEEE Journals & Magazine | IEEE Xplore.

I digitized the curve above and input the x and y data as vectors for the property "ELECTRONSCINTILLATIONYIELD". I then counted all optical photons produced per event and created a histogram from the results. I compared the optical photon per event histogram to the convolution described by equation 1 in the linked paper. If the two match then that means that the number of optical photons produced is correct.
Since there is so much going on, I double checked I was recording the Geant4 output and performing the convolution correctly by testing everything for NaI. I compared my results with the paper The light yield nonproportionality component of scintillator energy resolution | IEEE Journals & Magazine | IEEE Xplore, my results were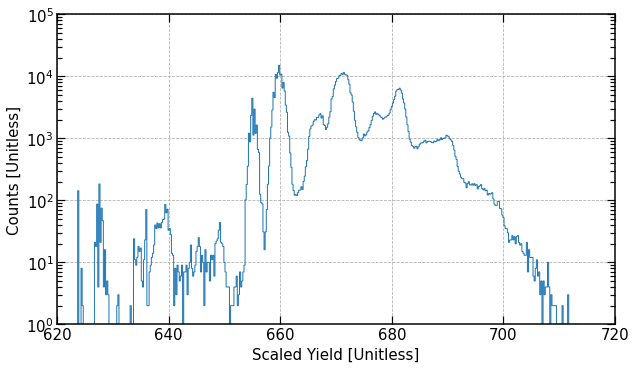 which I compared to.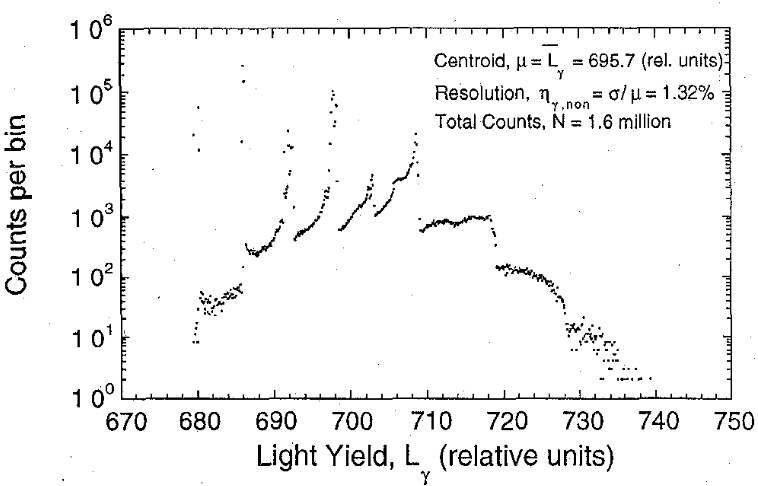 There is a bit of difference between the two, however I believe the differences can be attributed to the fact that the author assumed no x-ray escape, difference in crystal geometry, and slightly different scaling. So I am fairly confident that my physics list sans non-proportionality and my technique for extracting and processing data is correct.
My issue is that the number of optical photons produced when I implement scintillation by type does not match the convolution, see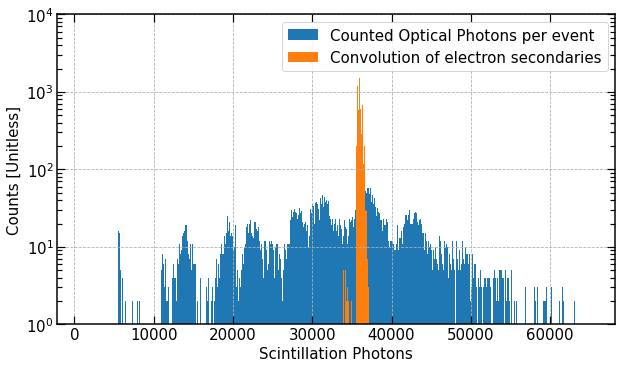 So my question would be, does this look like an implementation error, or is it not appropriate to use scintillation by type with the electron response plot?
I took a look at the code and it looks like the electron response plot is sampled for every step of a secondary electron, which I hope is not the case because the electron response plot should only be sample at the birth of the secondary electron. Which has me worried that I can't use scintillation by type for non-proportional scintillation yield.