Hi Geant4 devs!
We are using Geant4 for simulations of silicon detectors where the detector shape is obtained as the intersection of two tube sections (G4IntersectionSolid from two G4Tubs solids). This is what the detector should look like (left) and what the result is in the Qt visualization engine (right), where the shapes are approximated by trapezoids: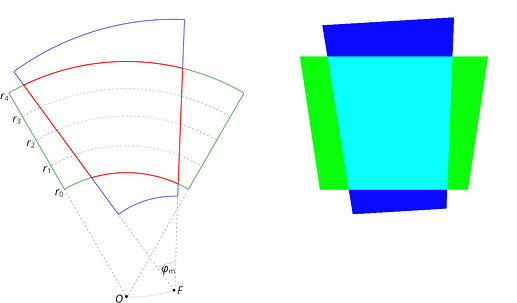 I noticed this related topic on the forums
where it is explained why that is so, but is there any way to make the visualization be more precise and less approximative (a specific visualization engine, some settings)? We are trying to stack such detectors very close to each other, so being able to see the actual rounded edges would be very helpful.
Thank you for your help.
Radek