Hello Experts,
I want to know that why the simulation is taking so much time only for one event.
actually i am throwing a GCR for one event that have 10,000 entries. but only for one event it is taking time.
i want to run it for millions of events but in only one run my system is hanged.
so can anyone please help with this.it will be very helpful. i am attaching the run time output.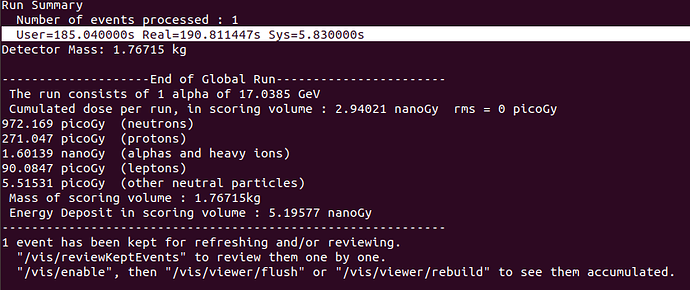 Thanks in advance!
Priyanshu