Hi all,
I am trying to simulate a simple problem with a 5 mm tungsten target irradiated by 320 keV monoenergetic electrons to generate x-ray spectrum with bremsstrahlung radiation,
and I am getting some spectrums that is not supposed to come out.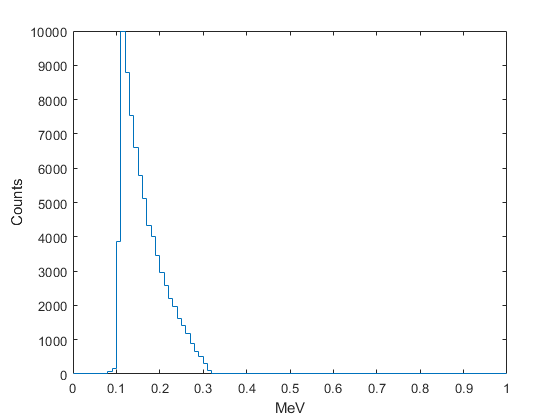 it seems like the energy is cut at 100 keV and not generating anything, so I tried electrons with 50 keV and nothing came out with it.
My physics model is
RegisterPhysics( new G4EmPenelopePhysics() ), which includes G4PenelopeBremsstrahlung model that is guaranteed to process bremsstrahlung down to much lower energy (and there is even a paper for it).
please let me know if I am doing anything wrong.
I appreciate for any insights.