Hello, I've just installed the new Geant4 11 (I still had Geant4 10.7)
During the Geant4 installation I didn't get any error, but running the B1 example (both
to I get this error message
"Impossible to find the entering point ?UseBestUnit@G4SteppingVerbose@@SAXH@Z of proceudre in dynamic link library".
What does it means?
@bmorgan maybe you know how to solve it.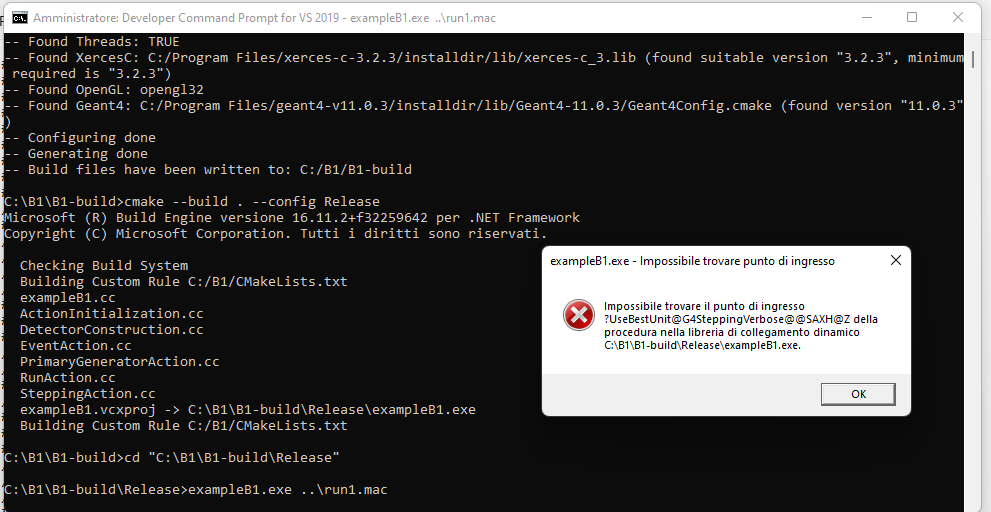 EDIT I found and I commented, in exampleB1.cc the line
G4SteppingVerbose::UseBestUnit(precision);
but now, when I run I get the error
How is it possible that a G4 example doesn't work?