Dear all,
In my simulation I am using an electron gun shooting 15 MeV (or higher) electrons at a tungsten slab (volume in grey), producing gamma rays which then are filtered by a tungsten collimator (volume in white) which at the end will hit a water sphere sensitive detector (volume in blue) along with all the secondary particles created in the process, as shown in the following image: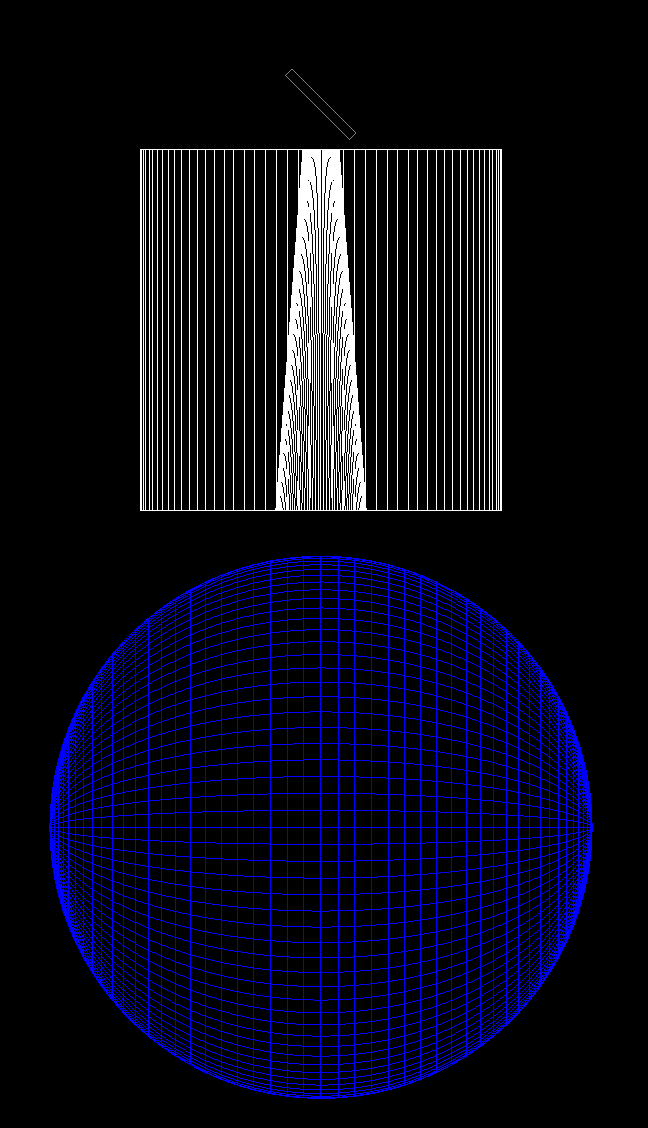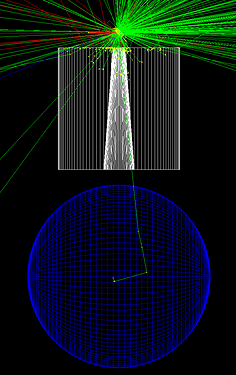 My objective is to measure the photoneutron dose produced due to the interaction of the gamma photons with the tungsten collimator (like that of a linac).
Previously I had problems with the photoneutron production which were resolved thanks to a previous post in this forum (Photoneutron detection) by adding the G4EmExtraPhysics list. This led me to currently use the following physics lists:
G4EmLivermorePhysics
G4EmStandardPhysics_option3
G4EmExtraPhysics
HadronPhysicsQGSP_BIC_HP()
G4IonBinaryCascadePhysics()
G4RadioactiveDecayPhysics()
QGSP_BERT_HP
Unfortunately, after I added the G4EmExtraPhysics list, I noticed a significant reduction in gamma photon production, which made me doubt of the overall performance of the simulation. I have checked the medical_linac G4 example, but I noticed that the standard electromagnetic option3 model is its default model.
Therefore, I would like to ask for your help (yet again) regarding which Physics Lists I should use or if you have any other advice for my simulation, I would greatly appreciate it.
I am using Geant4 10.5.0
Thank you in advance!