Hello!
I have invoked GPS in place of particle gun .
and i am using this primary.mac file.
primary.txt (25.7 KB)
for this i am not getting any errors but i am getting this type of beam, why ?
Why it is not coming from all the sides as it is GPS so it should be come like that.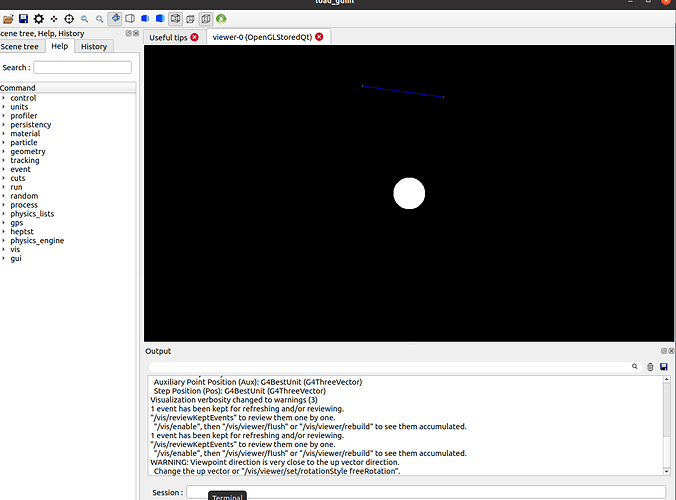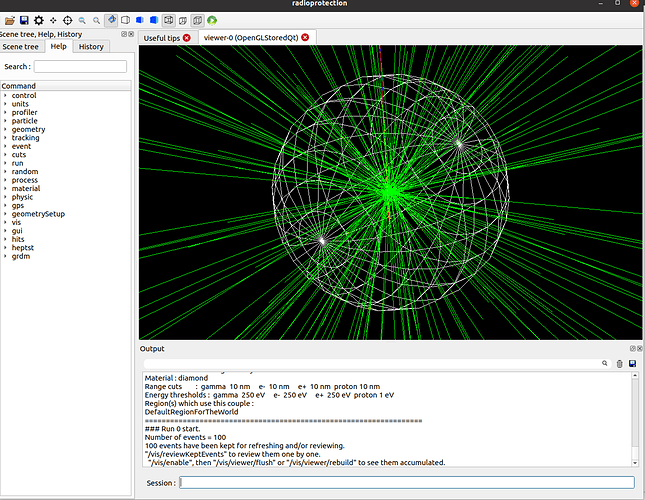 why i am not getting like the second one ? second one is from the example/advanced/radioprotection.
Can anyone please help me with this. it will be very helpful for me.
Thanks in advance!