Hello, I would update a simulation working on G4 10.7 to G4 11.
Firstly I tried to compile by G411 the simulation as it was for G4 10.7 but I got these errors: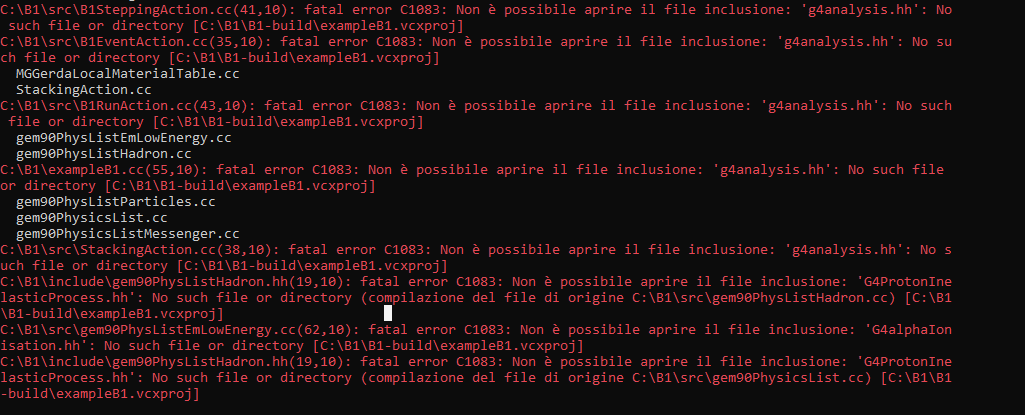 i.e. it couldn't find
a. g4analysis.hh
b. G4Protoninelasticprocess.hh
c. G4alphaionisation.hh
Then, following what I did for other simulation that I updated from G4 10.7 to G411 (i.e. following this discussion Geant4 11 on cvmf )
I replaced g4analysis.hh by #include "G4AnalysisManager.hh" in addition, in RunAction file I replaced
auto analysisManager = G4Analysis::ManagerInstance("root")
by
auto analysisManager = G4AnalysisManager::Instance();
analysisManager->SetDefaultFileType("root");

now I get these errors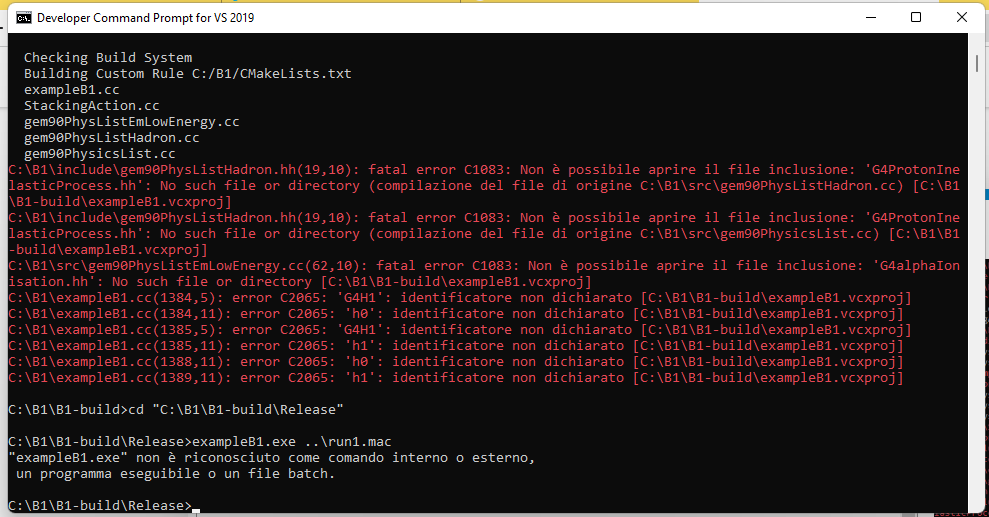 i.e.
G4H1 is not defined (and consequently h1 and h0 are not defined too, because I defined
G4H1* h0 = analysisManager->GetH1(0);
    G4H1* h1 = analysisManager->GetH1(1);

Still missing
a. G4Protoninelasticprocess.hh
b. G4alphaionisation.hh
@bmorgan surely you know how to update the simulation
exampleB1.cc (61.0 KB)
B1RunAction.cc (6.0 KB)